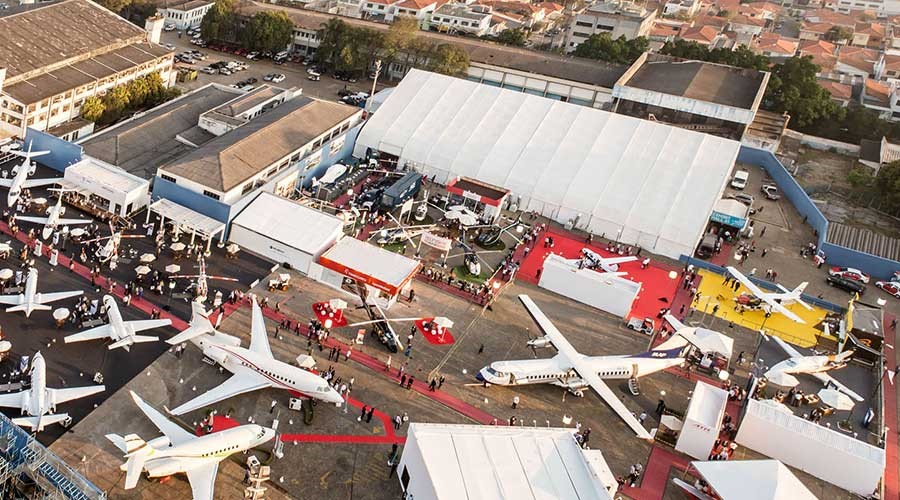 Blog
Flight Operations to São Paulo – LABACE 2016
Go back to main page
Up to date with operations information for SBSP ahead of LABACE? Here are the details.
This year's Latin America Business Aviation Conference and Exhibition gets underway on August 30 until September 1. Taking place little later than usual because of the Summer Olympics, LABACE 2016 will see key industry decision makers gravitate to São Paulo Congonhas Airport.
Here's what you need to know when planning operations to São Paulo Congonhas, one of three commercial airports serving São Paulo.
São Paulo Congonhas Airport
IATA: CGH
ICAO: SBSP
Latitude/longitude: S 23°37'36" W 46°39'19"
Elevation: 802 m
Magnetic Variation: 21W
Fuel: AVGAS Jet
Time zone: UTC – 3
Operational information
• SBSP operational hours for LABACE: from 6 am to 11 pm (local time)
• There are no restrictions documented
• Nearby airports are SBGR and SBKP
Slots and PPR 
• Slots are required and can be allocated 120 hours in advance
• PPR is not required
Parking
Slots are not required unless an Operator is bringing the aircraft into the show itself as a 'static display'
Aircraft parking can be accommodated at the other nearby airports (SBGR/SBKP)
Customs and Immigration
• SBSP is not an International Airport or an AOE so there is no customs/immigration
• This will need to be conducted at SBEG; this airport is the largest airport to clear at
• SBCF – Belo Horizonte is also recommended as the 'quickest' airport to conduct the importation at, Customs and Immigration clearance and it is an AOE that operates 24 hours.
Local Currency
Brazil's national currency is the Brazilian real -R$ / BRL.
Accommodation
Hotels (average of 2km from the airport)
Blue Tree Premium Congonhas Airport
Transamerica Executive Congonhas
Slaviero Slim Congonhas
Bourbon Convention Ibirapuera