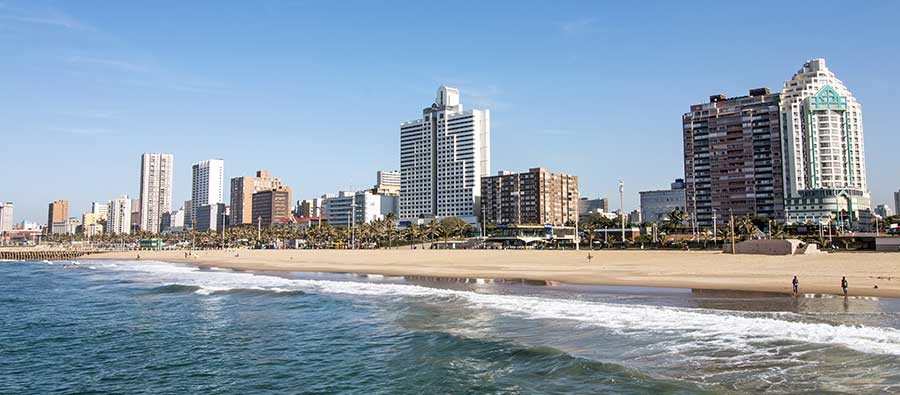 Blog
Flight Ops to African Air Expo Durban
Go back to main page
Flight Ops to African Air Expo Durban: King Shaka International Airport will be hosting the annual African Air Expo from November 27 – 29 with the vibrant coastal city of Durban providing the perfect backdrop for this event.
During the Expo, exhibitors from all over the continent will showcase what Africa has to offer, and with summer temperatures of between 28°C and 35°C, visitors will have the perfect weather to enjoy the outdoor static display.
The Expo will focus on three core sectors within the industry; Commercial Aviation, Business and General Aviation, and Airport Infrastructure and Suppliers. This is an excellent networking opportunity and a chance to experience African hospitality at its best.
King Shaka International Airport operates 24/7 for private and commercial operations and gets extremely busy as one of the main gateways to not only the city of Durban, but South Africa in general.
Private operations should be planned a few days in advance to make sure parking is booked either on the Bravo or Delta apron.
Arrivals are quick and easy. The arrival gates and hall are located on the ground floor with clear directions to passport control and baggage claim. UAS can arrange fast track Immigration and baggage collection for all our private flights.
The food hall is also located on the ground floor with a wide range of restaurants to choose from, (for a local taste we recommend Spur and Cape Town Fish Market).
The departure gates and hall are located on the first floor along with two VIP departure lounges and Duty-Free shopping.
King Shaka International Airport
ICAO: FALE
IATA: DUR
Coordinates: Ref. Point: 293642.38S 0310709.53E
Elevation: 304FT/29 C
Magnetic variation: 25°W (2018) || 0°9' W
Opening hours: 24/7
Time zone: GMT +2
Location:  35 km north of downtown Durban
Operational Information
Landing permits are required, the lead time for business flights is approximately 3 days
All aircraft documentation is required when applying to the SACAA
Slots are mandatory and need to be requested well in advance
CIQ: Available 24/7
Aircraft parking and hangarage: Parking is available, hangarage is not
JET A-1 is available
ATC Restrictions must be checked before arrival
There are currently no NOTAMs published to affect operations
In-flight catering is available, order should be placed at least 24 hours before departure
Immigration
Passengers from EU countries do not require visas. For any other countries please click here.
Visa-on-arrival for passengers is not possible. All crew members regardless of their nationality will receive 7 days on arrival.
If crew intent to stay for more than 7 days, they need to check the visa exemption list and arrange visas prior arrival.
Also, please note that South Africa requires Yellow Fever Certificates depending on the country the crew and passengers are operating from.
City Attractions
Durban is a friending and colorful city with African and Indian influences, take some time to experience the sights, sounds, and tastes of Kwazulu-Natal. Here are some notable attractions:
uShaka Marine World
North Beach (Golden Mile)
Umhlanga Rocks Promenade
Durban Botanic Gardens
Kwa Muhle Museum
Accommodation and Transportation
Most people traveling to South Africa are concerned about safety.
Durban is a safe and clean city with a huge variety of hotel, lodges and guest houses to choose from.
Rental cars can be arranged at the airport or hotel. UAS can assist with crew and passenger ground transport.
Recommended hotels:
Protea Hotel Fire & Ice! by Marriott Durban Umhlanga Ridge (13 km from King Shaka International Airport with nearby beach)
Protea Hotel by Marriott Durban Umhlanga (12.5 km from King Shaka International Airport with nearby beach)
Garden Court Umhlanga (13 km from King Shaka International Airport with nearby beach)
Holiday Inn Express Durban Umhlanga (13.4 km from King Shaka International Airport with nearby beach)
For support with your Flight Ops to African Air Expo Durban, contact UAS