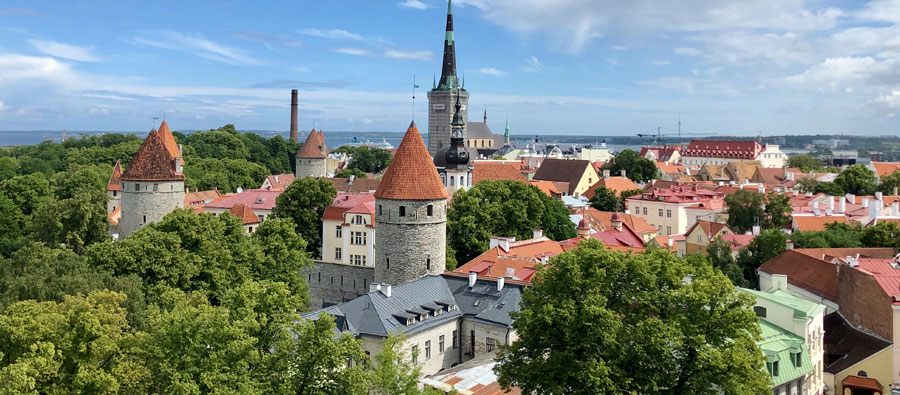 Blog
Flight Operations to Tallinn
Go back to main page
Flight Operations to Tallinn: Estonia is party to the Schengen agreement and its capital is Tallinn, situated on the Baltic Sea, a thriving commercial center and a popular tourist destination.
Steeped in history and culture, the city boasts gothic and medieval architecture combined with all the comforts of the modern world.
Here's what operators should know about flight ops to Estonia's main business aviation gateway, Tallinn Airport.
Tallinn Airport
ICAO: EETN
IATA: TLL
Elevation: 131 ft / 40 m
Coordinates: N59-24.8 / E024-50.0
Magnetic variation: 9.06°E (WMM2015v2 magnetic declination) 0.19° annual change
Opening hours: 24hrs
Fire Cat: 8
Location: It is located 5km southeast of downtown Tallinn
Operational Information
Permit requirements vary depending on the type of operation, aircraft, operator nationality, etc.
Private flights from ICAO member states do not require permission to fly into or out of Estonian airspace
All commercial flight operations required prior landing permit approval from Estonian Civil Aviation
Slots are not required
CIQ is available
Aircraft parking is available
All jet fuels including Jet A1 are available
ATC restrictions should be checked before operating
Inflight catering is available on request
Ground transfer is available on request
For more on facilitates at Tallinn Airport, click here 
Immigration
Since Estonia is party to the Schengen agreement EU nationals do not require a visa to enter Estonia. Full details on visa requirements for Estonia can be found by clicking here
 Accommodation
Hotels close to Airport are listed below and transport it is widely available through bus, trams, and taxis
ExpandHilton Tallinn Park (15 minutes from the airport)
Hotel St Petersbourg (20 minutes from the airport)
Hotel Telegraaf (10 minutes from the airport)
Palace Hotel (15 minutes from the airport)
Radisson Blu Olumpia (15 minutes from the airport)
For support with your Flight Ops to Tallinn, contact UAS