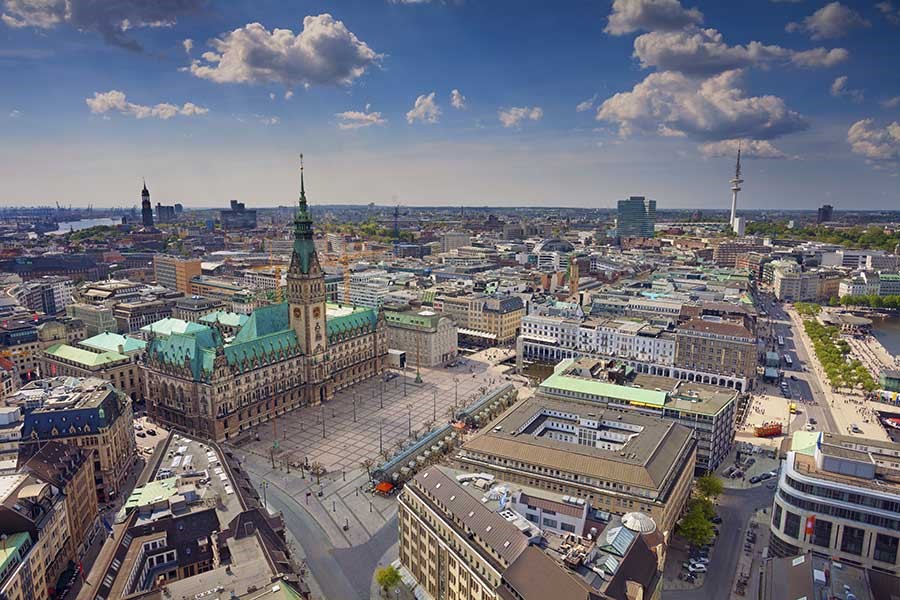 Blog
Flight Ops to Hamburg Airport
Go back to main page
Flight Ops to Hamburg Airport: For operators planning missions to Hamburg, Germany, the Aircraft Interiors Expo gets underway from April 10-12. Here's the ops info for the international gateway to Germany's second largest city. 
Hamburg Airport 
IATA: HAM
ICAO: EDDH
Latitude/ Longitude: 53.63 03.89N / 9.98 82.28E
Magnetic variation: 02E
Elevation: 53ft.
Fuel: Jet A-1 and Avgas
Time Zone: UTC+2 until 28OCT18, then UTC+3
Operational Information 
Overflight and landing permits are not required for private flights of operators of ICAO member states with a standard airworthiness certificate
Non0-schedule commercial flights require landing permits (CIQ, parking, handling must also be confirmed in advance of aircraft arrival)
Normal opening hours: 0400-2100UTC. Curfew from 2100-0300UTC typically strictly enforced
PPR required for aircraft category C / D / E
Fire Category: CAT 7 Upgrades possible with sufficient prior notice
No significant parking restrictions
Operations using the General Aviation Terminal (GAT) expect that remote stand parking will be required after passenger drop-off
Fuel service: Fuel uplifts provided via fuel truck/tanker at GAT
Hydrant fueling possible at several commercial apron stands
Alternate Airports include:
Hannover (EDDV) longest runway 12467ft.
Berlin Schonefeld (EDDB) longest runway 11811ft.
Bremen (EDDW) longest runway 6653ft.
NOTAMs
Runway closure at night due to adjacent taxiway maintenance began in February and will run until March 26, 2018.
A0067/18 NOTAMR A5541/17
Q) EDWW/QFALT/IV/NBO/A/000/999/5338N00959E005
A) EDDH B) 1801051445 C) 1804051445EST
E) PPR FOR ALL FLIGHTS WITH ICAO AERODROME REFERENCE CODE LETTER C-F
EXC SKED COMMERCIAL FLIGHTS. TEL +49 (0) 40 5075 1110 OR VVD(AT)HAM.AIRPORT.DE.
A1080/18 NOTAMN
Q) EDWW/QNDCT/IV/BO/AE/000/999/5338N01000E025
A) EDDH B) 1804050600 C) 1804051200
E) ALSTER DME ALF CH105X (115.8 MHZ) ON MAINT. DO NOT USE. FALSE INDICATIONS POSS.
For information on Germany Customs and Immigration, visit the blog below:
http://blog.uas.aero/flight-operations-hamburg-germany/
Aircraft Interiors Expo
The Aircraft Interiors Expo will be hosted at the Hamburg Messe and Congress building in Hamburg city centre. Click here for more information on the event.
Accommodation in Hamburg 
Transport
Hamburg has excellent road and rail networks with plenty of car rental options also available. Vehicles of various sizes are available for crew and pax transportation including luxury class category.
For support with your Flight Ops to Hamburg, contact UAS