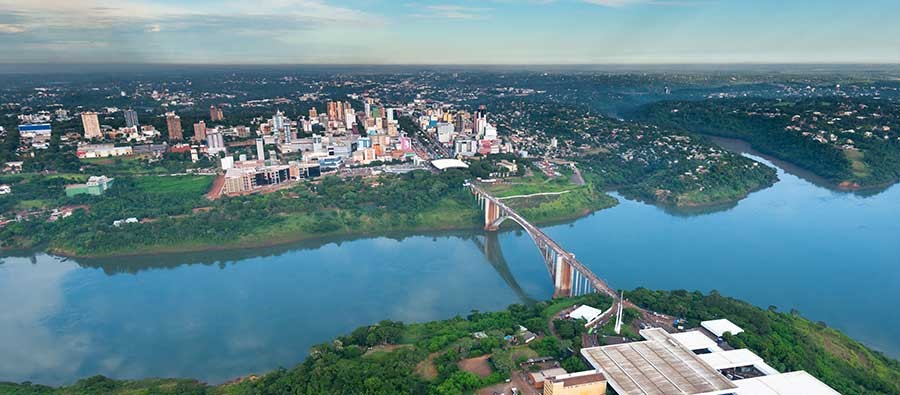 Go back to main page
Flying to Paraguay: Responding to the COVID-19 pandemic, Paraguay's government has decided to maintain the closure of borders until December, as well as maintaining a night-time curfew.
The third phase of the recovery strategy bans all non-essential travel from 2300-0500 LT Sunday to Thursday. On Fridays and Saturdays, non-essential travel is restricted from 0000-0500.
Flight restrictions
The only flights permitted to operate are humanitarian, special cargo operations, medevacs, and state flights. Flight operations must obtain a special permit from the CAA in advance of the operation.
Commercial flights have been suspended at all airports until further notice, with excemptions for repatriations.
Permits
Private and non-scheduled commercial operations require a landing permit in addition to the special permit required to operate flights. The standard documentation is required.
Operators should not consider an operation confirmed until the special permit has been obtained from the authorities. Conditions and restrictions are very fluid and may change at any time. The Paraguayan government considers all operations on a case-by-case basis, often requiring diplomatic involvement so contact the UAS to see if a proposed operation may be feasible.
Immigration
International borders are closed until further notice. Cargo is permitted to cross the borders. Non-residents are not permitted to transit the airport in Asuncion.
Paraguayan Immigration has temporarily extended the period of lawful status in Paraguay for visitors or temporary residents in Paraguay whose visas or other travel authorizations expired on March 13, 2020 or later. This administrative action is due to the closure of some government facilities which has prevented foreign visitors to Paraguay from applying for an extension of their lawful status.
Quarantine
A 14-day quarantine period is imposed on arriving passengers.
International flights
Silvio Pettirossi International Airport (SGAS) is allowing flights to operate within the government's restrictions. It's currently open 24/7 with restrictions. The following services are available:
Fuel
CIQ
FBO
Ground transport
Catering
Security
Domestic flights
Only specially permitted medevac, humanitarian, and state flights are allowed to operate domestically.
While the Information is considered to be true and correct at the date of publication, changes in circumstances after the time of publication may impact on the accuracy of the Information. The Information may change without notice and UAS is not in any way liable for the accuracy of any information printed and stored or in any way interpreted and used by a user.
For support with your flight operations to Paraguay, contact UAS Americas