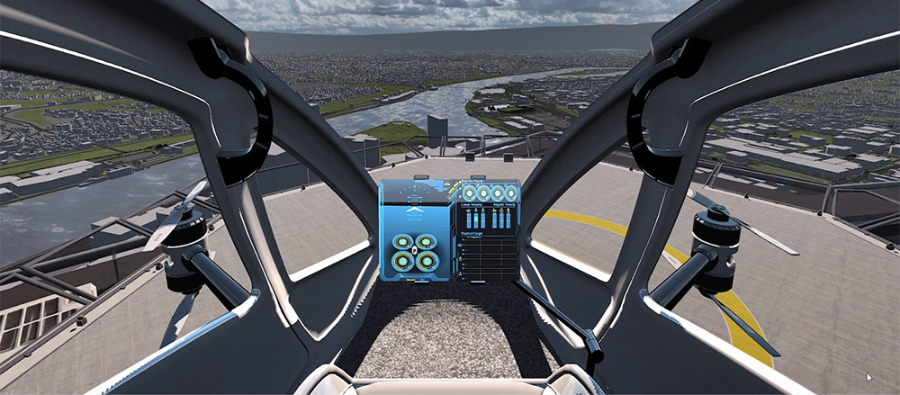 Blog
What to Expect from the Autonomous Aircraft Market
Go back to main page
For many years now we've been hearing about the innovations and advances empowering us to move toward pilotless planes with major aviation and industrial players already pledging their support and investment. In 2020, FedEx announced that it was working with Reliable Robotics to use small autonomous aircraft to transport cargo. In the same year, Airbus debuted its autonomous aircraft software by demonstrating its Airbus A350-1000 XWB can take off and land without any human input. This is accomplished much like the capabilities of autonomous cars; using image recognition technology to fly completely autonomously. What will drive this surge in autonomous aircraft? Well, one reason is the hope to reduce the element of human error in operations along with the rise in artificial intelligence.
Considering just these examples, it's unsurprising that the autonomous aircraft market has been estimated to be worth close to $24 billion by the end of this decade. With such astoundingly fast growth predicted, countries are beginning to consider existing legal frameworks in order to identify gaps or uncertainties in the legislation in this area. And now some fresh figures are shedding light on what we can truly expect from the autonomous aircraft market… According to a recently published report by Allied Market Research, the global autonomous aircraft market generated $6.29 billion in 2021 and is estimated to reach $37.06 billion by 2031, witnessing a compound annual growth rate (CAGR) of 19.3% from 2022 to 2031… truly astounding figures.  It goes on to state that, the industrial segment was the largest market in 2021, contributing to nearly three-fourths of the total market. But it is the passenger segment that is expected to provide the fastest CAGR of 20.9% during the forecast period.
Regionally, it was North America that accounted for the highest share in 2021, contributing to more than one-third of the global market. However, markets in established and emerging economies in Latin America, the Middle East, and Africa is expected to account for the fastest CAGR of 22.6% during the forecast period.
The Allied Market Research report makes for some interesting reading, Check out the report here.
For more Executive Insight, visit UAS Blog