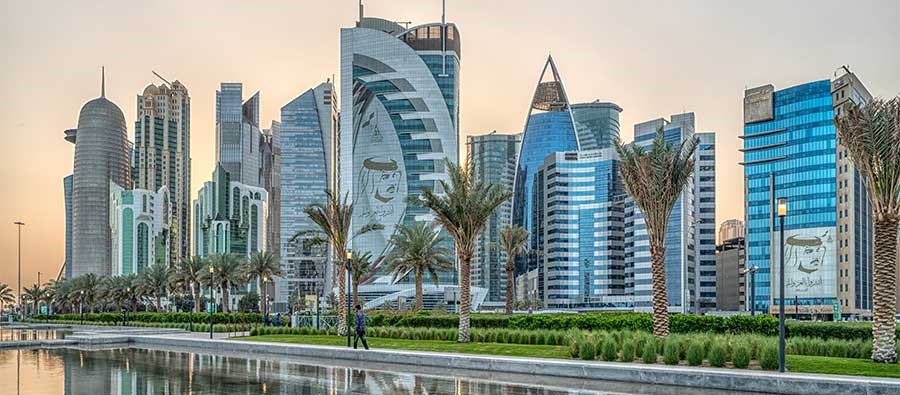 Go back to main page
Passengers and operators planning trips to Qatar should be aware of the following health screening protocols in place.
Qatar is currently admitting:
Qatari nationals
Children and spouses of Qatari citizens
Permanent resident permit holders
Regular resident permit holders currently in the State of Qatar will automatically receive an exceptional entry permit on departure
Other nationalities who hold a special entry permit issued by The Supreme Committee for Crisis Management in coordination with their receiving party
Health screening 
Passengers arriving in Qatar from low-risk countries must:
Conduct COVID-19 test in an approved hospital within 48 hours of the date of their departure and submit a hard copy of the examination certificate on arrival
In cases where  the COVID test is not conducted in the departure country, the test will be conducted at the airport upon arrival
The applicant must have proof of their stay in a low-risk country for 7 days or more
If the expatriate resides less than 7 days in a low-risk country, they will be considered as coming from other countries and treated accordingly
Passengers arriving from all other countries are expected to:
Provide proof of a hotel reservation in one of the hotels designated and approved for quarantine for one week from the date of arrival
Conduct a COVID test at the airport (In the event the result is positive, the expatriate will be directed for isolation, and if the test result is negative, a compulsory period of one week is spent in a quarantine-approved hotel)
Adhere to hotel quarantine and maintain social distancing. If the visitor fails to do this, the hotel quarantine will be extended for an additional 7 days
Note: The permit will be automatically canceled if there are any discrepancies in data presented by the passengers.
Crew rest
There're no limitations for crew rest other than room availability and confirmations from an airport transit hotel.
Entry from Turkey
Passengers arriving in Qatar from Turkey must present a negative result of a COVID-19 medical test taken within 48 hours of departure at an accredited medical center.
For more information, click here.
For support with your flight operations to Qatar, contact UAS