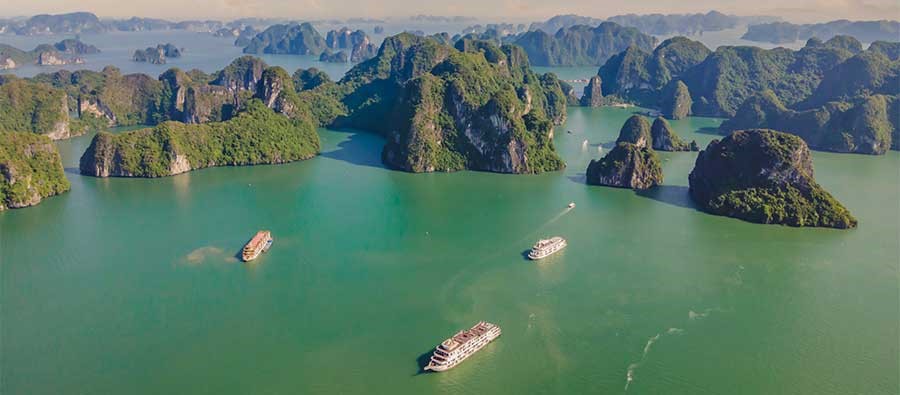 Go back to main page
Inbound commercial flights to Vietnam remain suspended until further notice, except those repatriating Vietnamese citizens back home.
Right now, the only passengers being accepted into Vietnam are those on diplomatic or official duty, those attending important foreign affairs events, experts, business managers, highly-skilled workers, and special cases, and these will only gain admission with the approval of the national steering committee on prevention and control of COVID-19.
Flights departing Vietnam are allowed to carry passengers and cargo.
All arriving passengers are subject to a compulsory quarantine of 14 days at their own cost.
Visitors staying less than 14 days may not have to quarantine but must comply with existing regulations on quarantine and epidemic prevention measures.
Foreigners that entered the country on tourist visas since March 1 last year have been granted free temporary residence until January 31 but must fill out the online medical declaration form.
Documentation required to enter Vietnam
Approval letter from the Government or from the national steering committee on prevention and control of COVID-19 (this is for Vietnamese passport holders only)
Approval letter from the People's Committee of the city where the passenger will quarantine
Approval letter from the Department of Health
A confirmation letter that passengers will be transported from the airport to their place of quarantine
Proof of a hotel booking
Negative COVID-19 PCR test results with a validity of 3-7 days before entry for each passenger
Visa letter approval for non-Vietnamese passport holders
There are no special requirements for passengers leaving Vietnam.
Crew
Crew members are not allowed to enter the country without a visa.
If they wish to enter the country for rest, they require either visa approval or an exemption letter from the Embassy.
For support with your flight operations to Vietnam, contact UAS