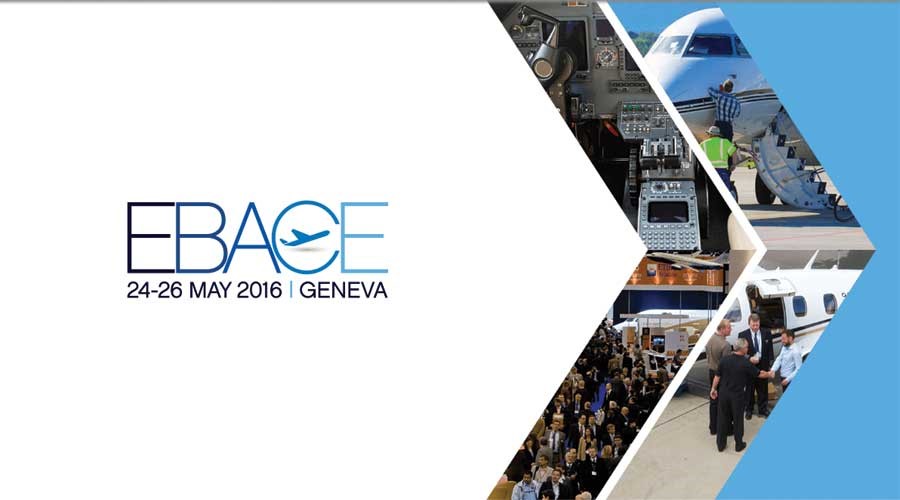 Blog
Flight Operations to EBACE 2016 Geneva
Go back to main page
Are you fully aware of the restrictions at LSGG for EBACE 2016? 
The premier event for the European business aviation community gets underway on Tuesday, May 24 at Geneva's Palexpo Conference and Exhibition Center, just walking distance from Geneva International Airport. EBACE 2016 will showcase international exhibitors and bring industry leaders, decision-makers, and manufacturers together to discuss the latest products and developments in aviation.
EBACE is jointly hosted by the European Business Aviation Association (EBAA) and the National Business Aviation Association (NBAA) and delegates will travel from all over the world to attend.
Geneva Cointrin International Airport
IATA: GVA
ICAO: LSGG
Latitude / Longitude: N 46° 14.3′ E 06° 06.6′
Magnetic Variation: 0.0°W
Elevation: 1411′
Time Zone Info: GMT+1:00 DST
Fuel: 100LL, Jet A-1
Operational Information
It's necessary to apply for a runway slot (PPR) through an agent for private, commercial and non-commercial flights
Most congested or peak hours are from 0900z > 1300z and 1700z>2000z
Congestion may cause delays during these times
Note:
GVA Airport hours for general aviation (private) flights 06H00-21H59 LT
Non-shceduled commercial (taxi-aircharter) flights may obtain extension until 23H59 LT
FBO opening times match normal airport hours for general aviation
As required for early 06H00 take-off or late >23H59 movements, please alert the FBO so that staffing can be arranged
Earliest access to tarmac (CIQ) is at 05H00 LT
NOTAM
A0124/16 NOTAMN
Q) LSAS/QFAAP/IV/B/A/000/999/
A) LSGG B) 1605210400 C) 1605270359
E) DUE TO PRKG CONGESTION DRG BUSINESS AVIATION EXHIBITION (EBACE),
BUSINESS/GEN AVIATION ACFT ABV 24M WINGSPAN EXCEEDING ONE NGT STOP,
EXC HOME BASED OPR: ARR AND DEP PPR AND PRKG RESERVATION MANDATORY.
Immigration
Non-EU passengers
Some non-EU passport holders are allowed to enter and remain in the European Union for up to three months without a visa. It's important to check whether your nationality is included in this category prior to your trip. If not, you will need to organize a visa prior to arrival in the EU. For more information see http://ec.europa.eu/
EU passengers
A Passport or EU country ID allows for a stay of up to 90 days without visaAn extension of stay is possible for visa exempt visitors
An extension of stay is possible for visa exempt visitors
Note:
Passports or any passport replacing documents issued more than ten years prior to the date of travel will not be accepted.
Tourists must hold proof of sufficient funds to cover their stay in the EU and those without a return or onward ticket could be refused entry.
EU crew
A Passport or EU country ID and crew airline ID are required
An extension of stay is possible for visa exempt visitors
Non-EU crew
A Passport is required
All crew members are required to be listed on a General Declaration and hold an airline identity card
Customs
Import
From the age of 17, there is free import of tobacco products, (200 cigarettes or 50 cigars or 250 grams of tobacco), and alcoholic beverages, (2 liters up to 15 % volume and 1 liter over 15 % volume). For quantities in excess of this allowance, a tax of CHF 4.60 (Swiss Franc) applies per 0.1 liter. The maximum allowance of wine is 20 liters.
Only used personal effects such as clothing, cameras and other articles of general use are duty exempt. Goods without distinct traces of use may be subject to import duty.
Food from EU member states is permitted, provided it is intended for personal consumption.
It is forbidden to bring in any meat, eggs, milk, honey or other products of animal origin from non-EU member states.
Note: Wild fauna and flora: restrictive measures apply to fruits, plants, plant material and soil. For more information contact "Bundesamt fur Landwirtschaft, Pflanzenschutzdienst" CH-3003 Bern. Tel.: +41-31/3222590 or +41-31/3222565.
Export 
Free export without restrictions, except cheese in excess of 15 kgs., gold and number of watches must be declared.
Baggage Clearance
• Baggage is cleared at the airport of final destination in Switzerland.
• The baggage of transit passengers with a destination outside of Switzerland and baggage of passengers who embarked in an EU Member State are exempt.
Airport Embarkation Tax
No airport tax is levied on passengers.
Currency
Import
• There are no restrictions on the import of the local currency (Swiss Franc-CHF) and foreign currencies.
Export 
• There are no restrictions on the export of the local currency (Swiss Franc-CHF) and foreign currencies.
Accommodation
Hotels close to the Palexpo:
Hotel Campanile Geneve Aeroport Palexpo
Appart'Hôtel and Spa Ferney Genève
Residhome Genève Prévessin Le Carré d'Or
Hotels close to Geneva Airport:
Nash Airport Hotel
NH Geneva Airport Hotel
Starling Hotel Geneva
Transport
Train
There are two train stations in Geneva, one in the city and one in the airport.
The Palexpo is a ten-minute walk from the airport station.
Bus
Buses are available from Geneva Palexpo to the city and the main train station.
The Number 5 bus links the Palexpo with the city center in 20 minutes and runs from early morning to late evening.
Taxi
Taxis can be pre-ordered, hailed on the street or found at any taxi rank.
Fares between airport and city range from about CHF 30 to CHF 35 depending on the time, traffic conditions and the number of passengers.
If you need assistance with your next trip to Geneva, contact the UAS Ops team dxb@uas.aero