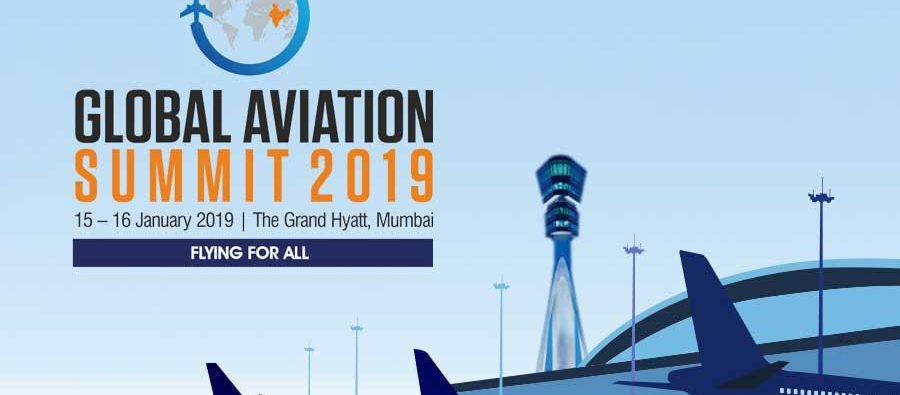 Blog
Global Aviation Summit 2019 Mumbai
Go back to main page
Global Aviation Summit 2019 Mumbai: Getting underway on Tuesday, January 15, this is the first time the Global Aviation Summit will be held in India's financial capital. The two-day event will facilitate discussion between regional experts about challenges facing the sector in developing growth spots as well as how technology-driven innovations are set to change air travel. Here are the operational details for Mumbai International Airport.
Mumbai International Airport  
IATA Code: BOM
ICAO: VABB 
Official name: Chhatrapati Shivaji International Airport
Latitude/ Longitude: 190530N 0725158E 
Elevation: 37 FT 
Magnetic variation: 1.00°W (1985)
Fuel: ATF, JET A-1 
Time zone: UTC + 5:30 hours 
Operational Information
Permits
Overflight and landing permits are required for private and non-scheduled flights. There is a lead time of three days for flights originating from non-PRC countries and seven days for flights originating from PRC countries.
Parking
Due to the limited amount of parking spaces available, the maximum parking allowed for international arrivals and departure is 72 hours and 48 hours for domestic flights. Any overstay will be liable for a penalty by MIAL (Airport operator) as applicable. All parking must be pre-approved by AOCC.
For more information on the Global Aviation Summit 2019 Mumbai, click here 
For support with your flight operations to Mumbai, contact UAS India