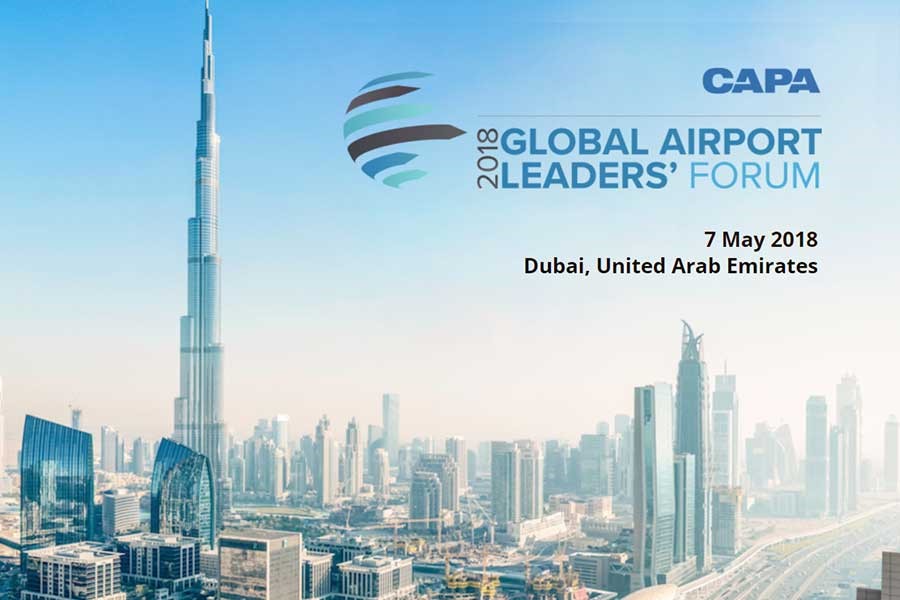 Blog
Global Airport Leaders' Forum and The Airport Show 2018 Dubai
Go back to main page
Global Airport Leaders' Forum and The Airport Show 2018 Dubai: CAPA's Global Airport Leaders' Forum takes place at the world's leading airport event, The Airport Show in Dubai this May 7-9. The venue is the Dubai International Convention and Exhibition Center (DICEC), approximately a 15-minute drive from Dubai International Airport. Here is the latest ops info for DXB. 
Dubai International Airport
IATA: DXB
ICAO: OMDB
Latitude / longitude: N 25° 15.2′ E 55° 21.9′
Magnetic variation: 1.4°E
Elevation: 62′
Fuel: 100LL, Jet A-1
Time Zone Info: GMT+4:00 no DST
Operational Information 
Private flights require landing permits but not overflight permits
Non-scheduled commercial flights require landing but not overflight permits
Slot approval requested 24-hours in advance is preferable to attain desired slots
Peak hours: AM hour from 0100z – 0700z & 1700z – 2200z
The best opportunity for arrival and departure slots is between 1000Z – 1400Z
Overnight parking can be difficult to obtain for medium and wide-body aircraft non-scheduled operators
Parking is subject to availability
Accommodation
Hotels near the event:
Emirates Grand Hotel
Conrad Hotel
The H Hotel
The Apartments Dubai World Trade Center
Hotels near the airport:  
Intercontinental Dubai Festival City
Crowne Plaza Dubai Festival City
Le Meridien Dubai
Dubai Airport Hotel
Ground Transport
Dubai is well serviced by the Dubai Taxi Corporation. Click here to calculate the cost of a fare.
For flight ops to Al Maktoum International Airport (Dubai World Central), check out our blog:
http://blog.uas.aero/flights-ops-to-dubai-world-central-dwc/
For more information or support with your flight ops to Dubai, contact UAS