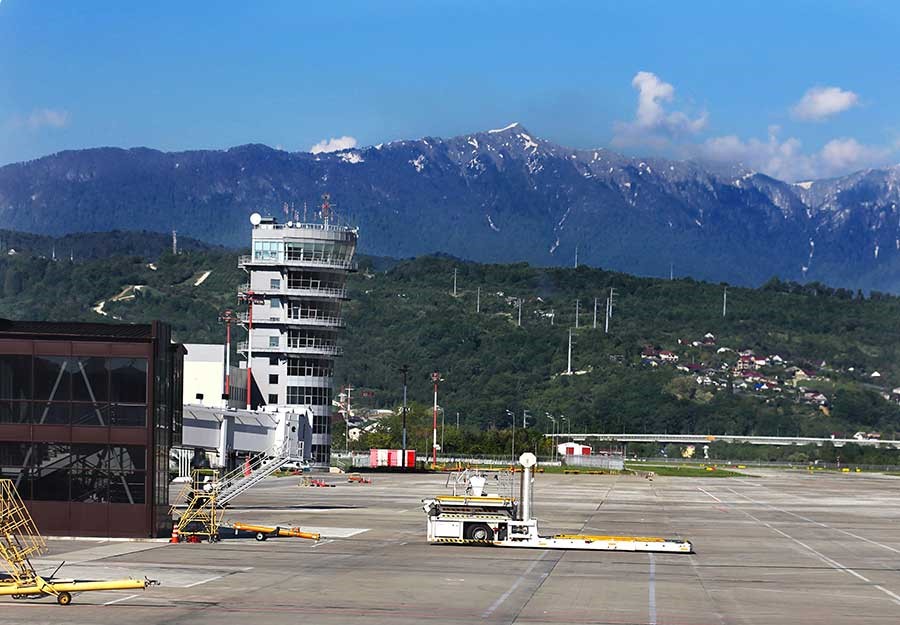 Blog
Flight Operations to Sochi
Go back to main page
Flight Operations to Sochi: Heavy air traffic is expected in Sochi in the coming weeks ahead of the Russian Investment Forum taking place from February 27-28. Here's what you need to know. 
Sochi International Airport 
IATA Code: AER
ICAO: URSS
Latitude/ Longitude: N43-26.7/E039-56.9
Elevation: 89′
Magnetic variation: E6° as of 01/06
Fuel types: Jet A1
Operational Information Flight Operations to Sochi
Private and non-scheduled commercial flights require overflight and landing permits
There are parking restrictions at this airport during the International
The only exceptions to this apply to Heads of State and official delegations
Parking for business and charter flights is restricted to two hours only during the Investment Forum
Requests should be submitted no later than one working day ahead of the operation (excluding Saturdays, Sundays and Public Holidays of the Russian Federation)
NOTAMs
(Effective from February 25, 2100z until March 1, 2100z)
0188/17 NOTAMN
Q) URRV/QFAXX/IV/NBO/A/000/999/4327N03957E005
A) URSS B) 1702252100 C) 1703012100
E) 1. DUE TO INTL INVESTMENT FORUM, SOCHI-2017, DURATION OF ACFT
PARKING CARRYING OUT SPECIAL OR CHARTER FLT INCLUDING BUSINESS AVIATION FLT IS RESTRICTED TO 2 HR, WITH EXCEPTION OF ACFT WITH HEAD OF STATE AND OFFICIAL DELEGATIONS ON BOARD.
ACFT OPERATORS PLANNING TO CARRY OUT SPECIAL OR CHARTER FLT TO SOCHI AD DURING INDICATED PERIOD MUST OBTAIN TIME SLOT FROM AD ADMINISTRATION BEFORE FPL SUBMISSION.
NEW TIME SLOT MUST BE OBTAINED FROM SOCHI AD ADMINISTRATION BEFORE SUBMISSION OF FPL IN CASE OF CHANGE OF ARR/DEP TIME BY 30 MIN OR MORE, DEPARTURE DELAY (DLA), CHANGE OF FPL (CHG).
Fuel
Arriving and departing aircraft may experience long delays in holding areas due to heavy traffic during the Investment Forum period
If possible, avoid refueling at Sochi to avoid further delays
Immigration
Anyone entering the Russian Federation must hold a valid Russian visa before flying to Sochi as visas on arrival are not available
There are some countries that have a bilateral agreement with the Russian Federation; please contact your local Russian Consulate to confirm your VISA requirements
Crew must hold valid Russian Federation visas prior to arrival at Sochi International Airport, unlike Moscow airport where crew visas can only be arranged on arrival
Baggage must be cleared at the first airport of entry in the Russian Federation