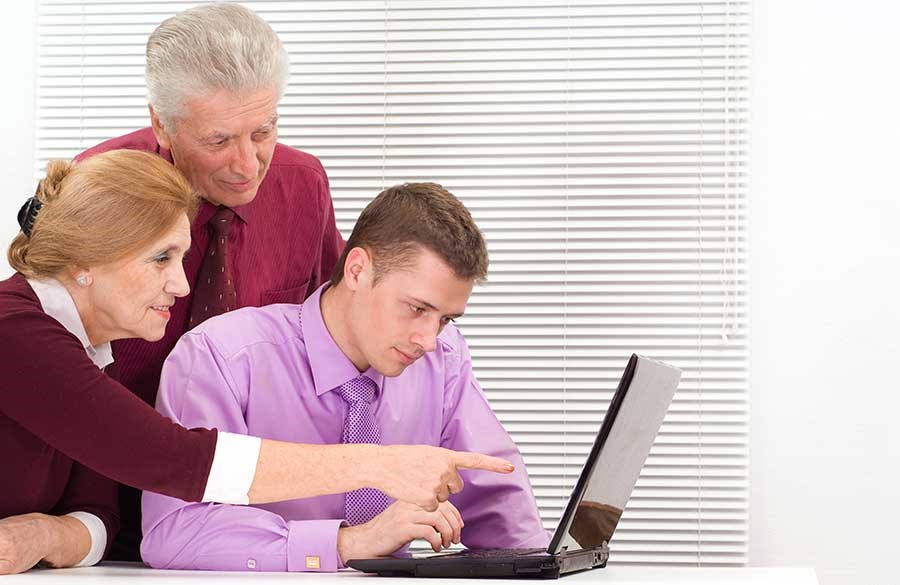 Blog
How Family Businesses Serve You Better
Go back to main page
Traditionally, businesses were often family-owned and run, passed down from one generation to the next with trades and professions being shared by fathers and sons. This declined during the industrial revolution when the dramatic rise in global consumerism fueled a massive influx of workers into manufacturing and service provision. Today, the dominance of corporations and conglomerates is common in every industry. However, the shortcomings of many corporate companies – particularly in the quality of service delivery and customer service levels- highlight the benefits of working with, and for, a family-run business. So, what are the strengths of family-run businesses? And, how do customers and employees benefit?
Customer Benefits
Passions and interests often run in families, creating the foundations for a solid team with a shared purpose and a level of loyalty that's challenging for corporations to replicate. This makes family businesses more dynamic than corporations and allows for decision making to happen much faster; the ever-changing needs of customers are responded to far more rapidly, and solutions are more tailored to their individual needs. Therefore, family businesses are capable of really personalizing their product and service offerings, whereas corporations are forced to engage in standardization. Ultimately, this results in a higher satisfaction ratio among the customers of family businesses. Naturally, the automation of some processes within a family business is necessary. However, frontline services can maintain the personal touch, and clients can deal with people they have an established relationship with, and who understand their requirements and concerns.
Employee Benefits
A family-run business offers far greater levels of intimacy for employees. As these businesses are often managed closely by the company owners, employees get the opportunity to work in close proximity with the entrepreneurs who are both the founders and top management of the business. Therefore, employees get a great insight into, and wider prospective on, the inner workings of management and leadership than they would ever experience working within a corporation. Another advantage of a family business is a greater level of flexibility. Even top levels of senior management are prepared to deviate roles when necessary because of their shared objective. This ensures that cross-departmental cooperation becomes a priority. The level of trust and familiarity between decision-makers means they can mobilize quickly to solve problems in times of crisis.
Balancing Strengths and Weaknesses
The awareness that a family business is building for future generations creates stability in the short, medium and long-term benefiting customers, employees, and vendors alike. The aim of long-term sustainability means greater investment in professional relationships and reputations. Therefore, the entire ethos of the family business enshrines legacy as a primary objective. However, there is a potential downside. Family-run businesses are more susceptible to weakness in governance than corporations are, particularly if family differences and internal politics are allowed to leak into business matters. This can be avoided with a firm focus on family governance; adopting a defined structure such as a Family Constitution to regulate how members enter the business and provide a framework of regulations for how a family interacts in relation to the business.