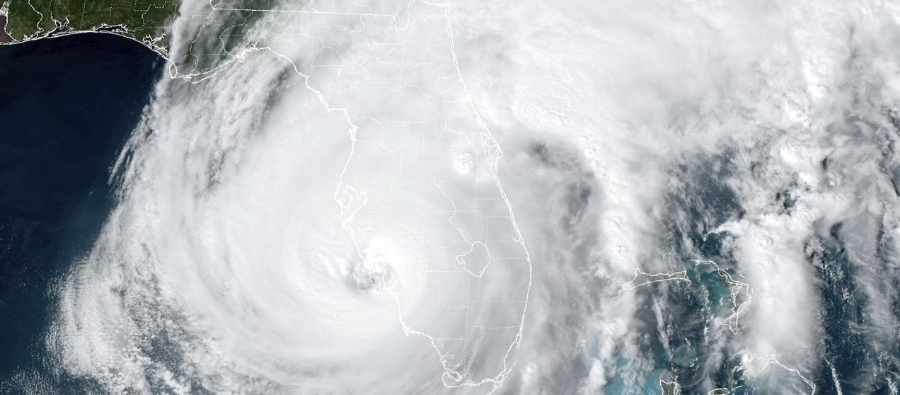 Blog
Hurricane Ian Operations Advice for Central Florida
Go back to main page
Since making landfall as a Category 3 storm in Cuba on Tuesday, Hurricane Ian is looking likely to be the fifth hardest hurricane to hit the US as it almost reached a Category 5 storm.
Historically, only four Category 5 storms have made landfall in the U.S. with maximum sustained winds greater than 155 mph.
Heavy, potentially flooding rain is expected to affect central Florida, southern Georgia, North Carolina, and the South Carolina coast with new tropical storm warnings issued for North and South Carolina.
For those overflying the central Florida area, currently, there are no restrictions, however, that could change at any time so keep a lookout for updates.
For those operating in the area, please do so only if it is necessary
Check ahead if the airport that you are planning to go to is open as well as the alternate airport
Multiple airports are closed for the time being as well as many businesses (please see list below)
Airports that remain open will see a lot more volume of traffic as several of the airports in the area remain closed
For those overflying the area, currently, there are no restrictions, however, that could change at any time
UAS Operations team in Houston is currently assisting clients with their Emergency Response Plans (ERP), flight watch, and meteorology services.
Operators planning trips to affected areas are advised to utilize the availability of UAS Supervisors in airports they would normally handle themselves.
In an emergency situation such as this, it is highly advisable that critical aspects of your flight be handled by a highly trained supervisor in that region.
UAS Supervisors are entirely dedicated to your flight and can ensure that all the services are in order and can quickly advise you if something needs to be a concern.
Airport closures have included:
MYBS
KEYW
KAPF
KRSW
KFMY
KPGD
KSRQ
KSPG
KTPA
KPIE
KLAL
KISM
KMLB
KMCO
KORL
KSFB
KDAB
KGNV
KLEE
KEVB
KFIN
KSGJ
KCRG
KJAX
Always confirm updates with your ITP, watch the weather closely, and plan accordingly as the situation is in constant flux.
For support with your flight operations to the Florida region, contact UAS Americas