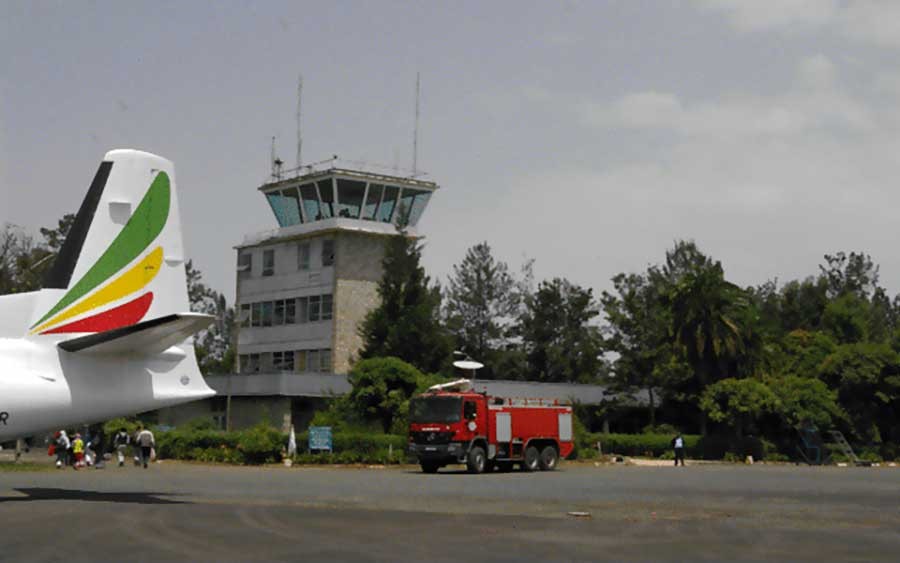 Blog
ITP during Ethiopia's State of Emergency
Go back to main page
How is the State of Emergency in Ethiopia impacting travel and trip support service provision? Our Regional Manager in East Africa has the details. 
It's now over a month into a six-month state of emergency in Ethiopia following continued anti-government protests across the country's Oromia region. The Ethiopian government is currently striving to restore order and prevent the protests from expanding to other parts of the country. Meanwhile, the U.S. government reacted to the situation by issuing a travel advisory urging its citizens to defer non-essential travel to Ethiopia. Although a decree barring diplomats from traveling beyond a 40-kilometer radius of Addis Ababa (HAAB) was lifted on November 8th, other conditions continue to remain in force.
The state of emergency includes the shutdown of internet access and a ban on all social media which the government claimed had been major tools in the organization of protests in the Oromia and Amhara regions. The rules of the state of emergency under the decree of October 15th are as follows:
Access to the internet and social media is restricted to essential services only
Exchange of messages through social media or mobile phones is prohibited to the general public
A dusk-to-dawn curfew has also been imposed around areas where factories and major projects are based
Publishing news and distributing documents or republishing reports of anti-peace elements or opposition movements branded as terrorist entities are prohibited
The following media outlets are banned: Ethiopian Satellite Radio and Television (ESAT) and the Oromo Media Network
Listening to German Radio and Voice of America banned
Guns – even for licensed holders – are limited to within 25km of main roads and 50km from borders
Rallies, demonstrations, and public meetings without permission are outlawed
Security personnel can search suspects, search homes, or arrest anyone who violates the rules without court authorization
Trip Support Services
The key point to note is that internet connectivity in Ethiopia has been affected to a large extent, although not completely. Companies with their own private internet networks hosted in Ethiopia experience intermittent outages which are immediately restored when they report to the telecommunication authority. WhatsApp, Telegram, Viber, and Facebook are non-functional and cannot be relied upon for any form of communication.
Government and state corporations such as the Civil Aviation Authority and the Ethiopian Airports Enterprise have intermittent access to the internet.
Airport Operating Times
Airports are operating as normal, and the curfew only affects areas outside the capital city Addis Ababa. Flights are operating as usual within the airport operating hours. However, if you arrive at Addis Ababa airport in the evening and intend to travel to a town 50 kilometers out of the city, it is advisable to spend the night in Addis and travel the following morning.
Permits
Getting landing and overflight permits for Ethiopia has not been affected by the state of affairs as the Ethiopian Civil Aviation Authority has always used fax communication rather than email for such approvals. The ECAA email is working as usual. Following up on the permits can be done through your agent on the ground in Ethiopia.
Ground Handling
Flights are operating as normal at Ethiopian airports as the handler at all airports is Ethiopian Airlines and it has full access to internet and email. Other airlines and smaller companies do not have this access, and it is essential to have good contacts at the handling company.
Crew Transport and Catering
When catering is provided by any other company other than Ethiopian Airlines (e.g. Addis International Catering), then orders and follow-up must be done by phone. Crew transport often done through external providers can also only be coordinated by phone.
Fuel Services
The main aviation fuel companies have internet access through their private networks which have been affected to a much lesser extent.