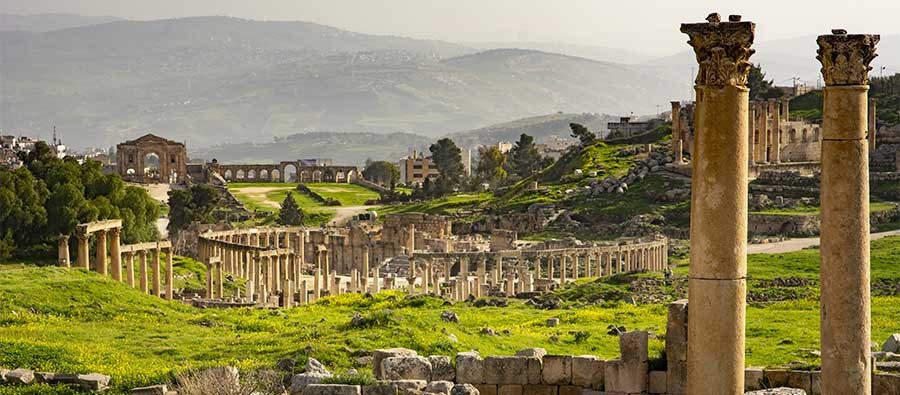 Blog
Jordan updates entry requirements
Go back to main page
International scheduled flights, private, and charter flights are operating to and from Jordan with the prior coordination of slots with the airport authority.
International transfer passengers are not allowed to transit at any Jordanian airports.
Health screening
Arriving passengers are required to complete the required form and to obtain the OR code which is mandatory for boarding  https://www.visitjordan.gov.jo/
Airlines are responsible for ensuring that each passenger presents a valid QR code before being allowed to board the flight
Passengers must also carry a negative PCR test result conducted within 120 hours prior to their departure
All non-Jordanians must have health insurance coverage and install the AMAN App on their mobile phone
Passengers should expect another PCR test on arrival
PCR tests are not required for children below 5 years of age
Everyone must submit a passenger health declaration and locator form, click here
Any passenger that gives falsified or incorrect information will be subject to a fine of 10,000 JOD
Quarantine
There is a 14-day self-quarantine period after negative PCR test results for passengers coming from the following countries:
Albania, Andorra, Argentina, Armenia, Aruba, Bahamas, Bahrain, Belgium, Belize, Bolivia, Bosna and Herzegovina, Brazil, Cabo Verde, Chile, Colombia, Costa Rica, Curacao, Czechia, Dominican Republic, Ecuador, France, French Polynesia, Guadeloupe, Guyana, Honduras, Hungary, Iraq, Ireland, Israel, Kuwait, Lebanon, Libya, Luxembourg, Maldives, Malta, Martinique, Mayotte, Moldova, Montenegro, Morocco, Netherlands, Macedonia, Oman, Palestine, Panama, Paraguay, Peru, Poland, Portugal, Romania, Russia, saint martin, Saint Maarten, Slovakia, Slovenia, South Africa, Spain, Switzerland, Trinidad and Tobago, Tunisia, Turks and Caicos, UK, Ukraine and the U.S.
A 7-day self-quarantine period following a negative PCR test result applies to passengers arriving from all other countries.
Crew restrictions
Layovers for foreign crew are permitted at designated hotels arranged by the agent
All crew members must have a negative PCR test result within 72 hours before their arrival
The above restrictions do not apply to round trip flights
Jordan has been open to international visitors since September 8.
For support with your operations to Jordan, contact UAS