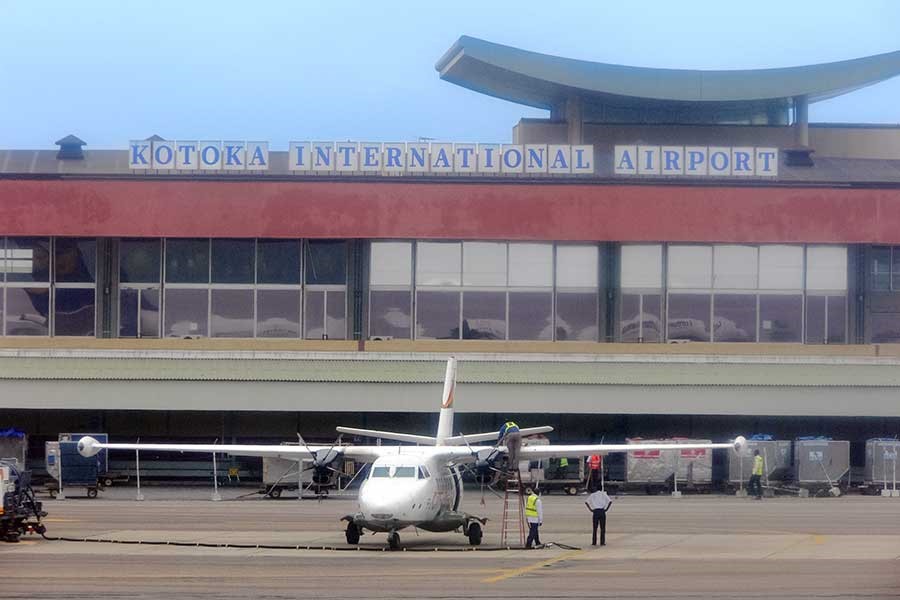 Blog
Kotoka International Airport DGAA
Go back to main page
Kotoka International Airport DGAA: Serving Ghana's capital city Accra, Kotoka International airport is located in the middle of the city and is the largest international airport in Ghana.
| | | | | |
| --- | --- | --- | --- | --- |
| Cities: | Accra | | Country: | Ghana  |
| ICAO: | DGAA | | IATA: | ACC |
| Elevation: | 205 Ft.  | | Latitude/longitude: | N05-36.15.89 / W000-10.03.16 |
| Operating hours: | 24/7 | | Slots: | N/A  |
| Fire category: | CAT 9 | | Runway: | 11,167 x 197 Ft.  |
| Timezone: | UTC  | | Customs: | Yes  |
| Tower frequency: | 118.6  | | Ground frequency: | 121.9  |
On the Ground
General parking:
Parking is available for all aircraft. Most commercial flights are parked at "D" and "C" bays while cargo and private and non-commercial flights are parked at "C" bays
The VVIP and presidential flights go to the Jubilee lounge area
Due to major rehabilitation work in progress at the airport, parking is allowed for a maximum of 72 hours. Operators should consult Airport Authorities for approval to park for longer periods
Airport activity:
The airport is open 24/7 but can sometimes close due to rehabilitation work or major events such as Election Day or Independence Day.
The airport is busy between 0600-0930 and 1100-1400, but the busiest time is 1700- 0000.
Operational Information 
Permits:
Overfly and landing permits are mandatory for all flights (commercial, non-commercial and private).
Issuance:
The permit is issued upon payment of an administrative fee
This is payable through GCAA website  
Permit validity:
All permits are valid for 72 hours. Any change or revision must be sent to CAA and approval must be obtained before starting the flight operation.
Permit processing: 
All non-scheduled flights into, out of, or over Ghana are required to obtain a permit at least 72 hours before the date of the intended flight
Overflight and Landing permits are processed by CAA 24/7
Short-notice permit requests may be possible at the discretion of CAA
Crew visas:
Crew do not require a visa to enter Ghana and stay for up to 72 hours if they are operating in uniform and are carrying a valid ID card and a stamped Gen-Dec. They will require a visa if their stay exceeds 72 hours.
Tourist Information
Climate:
Ghana's climate is tropical with two seasons: rainy and dry. Accra experiences its rainy season from March to mid-November.
Attractions: 
Kwame Nkrumah Mausoleum
Independence Arch
Osu Castle
Labadi Beach
Fort James
For more information on this airport and to visit the official website, click here
For support with your flight operations to Accra, contact UAS