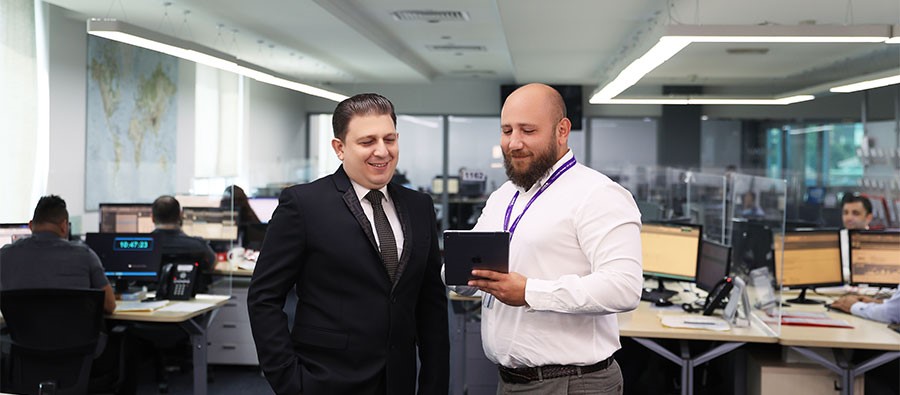 Blog
Leadership in times of crisis
Go back to main page
It's important to examine the nature of leadership through difficult times, and 2020 has presented one of the most challenging years for business that the majority of us have experienced in our lifetimes. In response to devastating economic situations and health and wellbeing challenges, changing work dynamics and conditions have unsettled and concerned employees, and this in turn has created issues for leadership. I recently read some great insight into these challenges by Boris Groysberg, Professor of Business Administration at Harvard Business School where I'm currently studying. He shared some great tips for leaders.
Effective leadership is always a delicate balancing act and these skills are tested even more during periods when work dynamics change drastically. This year, we have seen some organizations restructure and others reduce in size. Any fundamental change to organizational dynamics has an impact on the status quo and means that managers and employees need to learn to do things differently to absorb the change without impacting productivity. When it comes to managing and functioning in teams, remote work makes existing coordination problems worse. This is where Professor Groysberg maintains that clear communication is key, and I couldn't agree more. Ensuring those directly answerable to you understand your response strategy and communicate it well in their own way to those on their teams is crucial to maintain transparency. This extra guidance and reinforcement are key to maintaining employee wellness and engagement and avoiding unnecessary stress and confusion when in unchartered territory.
With departments merging, offices being closed due to lockdowns, and remote work causing splinters in the interpersonal dynamic, employees may struggle to understand who they are now answerable to. This leads to the next tip for leading in times, defining the chain of command. This will allow employees to understand exactly what is required of them so they can confidently prioritize tasks during adjustment periods. It will also allow them to focus on the benefits of challenging times in the workplace like gaining broader knowledge, developing their soft skills, enhancing their problem-solving capacity, and generally becoming more competent and capable professionals.
The challenges presented in tough times truly illustrate the responsibility of leaders and the difficulty of their roles. This is great food for thought for all leaders and aspiring leaders out there!
For more Executive Insight, visit UASBlog