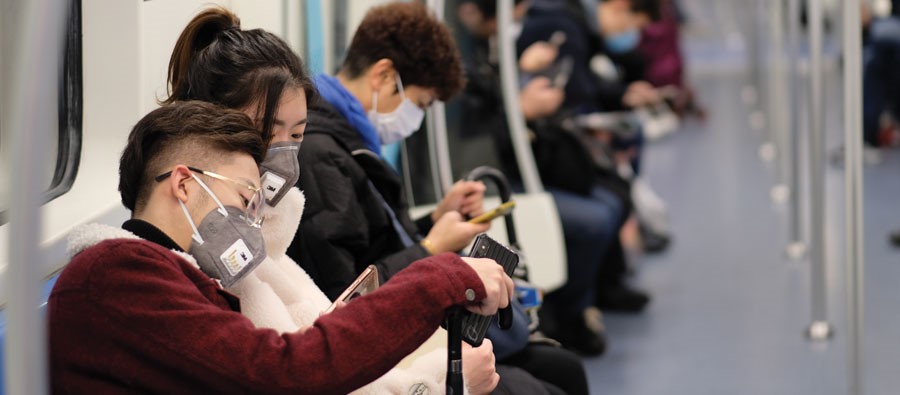 Blog
Coronavirus Update for Aviators
Go back to main page
Coronavirus Update for Aviators: Since the first case of the novel coronavirus (COVID-19) was recorded in late December in the city of Wuhan, China, the outbreak has become a pandemic spreading to at least 25 countries.
As of now, there are just over 43,000 confirmed cases of the disease and a death toll of just over 1,000 people.
Wuhan Airport (ZHHH) remains closed and all public transport suspended since late January.
Health protection measures including temperature checks continue to be enforced at Chinese gateways with some airports requiring Health Declaration Forms for all arrivals.
UAS China team is based in Beijing, read Regional Director Carlos Schattenkirchner's advice here:
Hong Kong is placing arrivals from China under quarantine for 14 days with only certain exemptions such as government officials and crew members.
Meanwhile, all rail and ferry links between Hong Kong and China have been suspended.
Macau is demanding all visitors from Hubei Province carry medical certs to prove they're not infected and those not carrying such documents are being denied entry.
It is also placing recent visitors to the Hubei Province under mandatory quarantine.
For more information, check out our blog:
Japan has recently banned anyone who visited Hubei or Zhejiang Provinces within two weeks of arrival in Japan, as well as passport holders from these two provinces.
Samoa is testing all visitors from China, Hong Kong, Macau, Japan, Singapore, and Thailand for coronavirus as well as requiring they undergo a medical examination three days before arrival.
This medical clearance will be required for check-in before boarding passes are issued.
For more global travel restrictions, check out this blog:
With the situation constantly evolving, it's recommended you keep in close contact with your trip support partner for the latest travel updates.
For support with your operations to China or anywhere in the world contact UAS