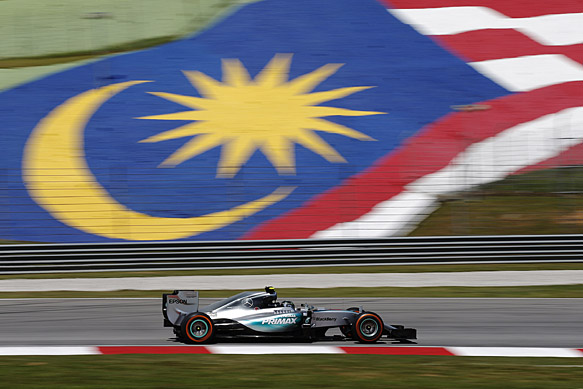 Blog
Malaysian Grand Prix 2015
Go back to main page
The Malaysian Grand Prix takes place in Kuala Lumpur on March 29. Here's some travel information necessary if you're planning on making the trip.
Malaysian Immigration
Passengers
Visitors' passports need to be valid six months in advance and at least one blank page is necessary
Passengers can stay 90 days without visa but must have documents to prove their next destination
Visitors must prove they have sufficient funds for their stay (at least $500)
Note: Nationals of the United Arab Emirates who don't hold a return/onward ticket could be either refused entry or requested to purchase one.
Crew
The same regulations apply to crew as applies to passengers.
Health
Malaria risk exists in limited areas in the deep hinterland of the states of Sabah and Sarawak and central areas of Peninsular Malaysia. However, urban, suburban and coastal areas are quite free from malaria.
Customs
The trafficking of illegal drugs is a serious offence and the penalty for this is death.
Goods from South Africa or Israel are prohibited
Free export of reasonable quantities of tobacco products and alcoholic beverages.
Baggage Clearance
Labeled baggage is cleared at the airport of final destination.
Airport Embarkation Tax
No airport tax is levied on passengers.
Currency
The local currency is Malaysian Ringgit-MYR
There are no restrictions when entering with cash, but amounts exceeding MYR 30,000 or USD 10,000 or equivalent must be declared.
Kuala Lumpur International Airport
Kuala Lumpur, MYS
N 02° 44.6′ E101° 41.9′ Mag Var: 0.0°W
Elevation: 70′
Time Zone Info: GMT+8:00 no DST
For private flights overflight and landing permits are required for foreign registered aircraft.
Commercial / Non-commercial flights, overflight and landing permits are required for foreign registered aircraft.
An agent request is necessary to obtain a landing permit.
It's advisable to arrange in advance to reduce risk of parking restriction.
The hours of most congestion on WMKK depends on the weather conditions.
Fuel Service
UAS offer supply via truck/bowser and hydrant fuel delivery. JET A1 readily available.
No significant NOTAM
Accommodation
Hotels close to the airport:
Sama Sama Express, Airport Transit Hotel (.4km) ; Capsule by Container Hotel (.9km) ; Sama Sama Airport Hotel (1km) ; Tune Hotel (1.36km) ; Concorde Inn Airport Hotel (1.87km) ; Gelenggang, Klia Transit House (3.1km)
Sepang International Circuit
Located in Selangor, near Kuala Lumpur International Airport, approximately 60 km south of the capital city Kuala Lumpur.
The venue used for the Formula One Malaysian Grand Prix, A1 Grand Prix, Malaysian Motorcycle Grand Prix and other major motorsport events.
It's accessible via rail and road.
Regular train services from all directions run to Kuala Lumpur International Airport train station. From there you can either take a taxi or the shuttle bus to the circuit.
The circuit is accessible via major highways and expressways.
Limousines, shuttle services, and car rentals are available at the Kuala Lumpur International Airport (KLIA) – a 10-minute drive from the circuit.
From Kuala Lumpur (KL), take the North-South Highway towards the KLIA Interchange.
It takes approximately 45 minutes to get to the circuit from the city.
Hotels in the locality
Concorde Inn Sepang
Pan Pacific KLIA
De Palma Inn Sepang
Allson Klana Nilai
Renaissance Palm Garden
Hotel Equatorial Bangi
Palace of the Golden Horses
Mines Beach Resort & Spa