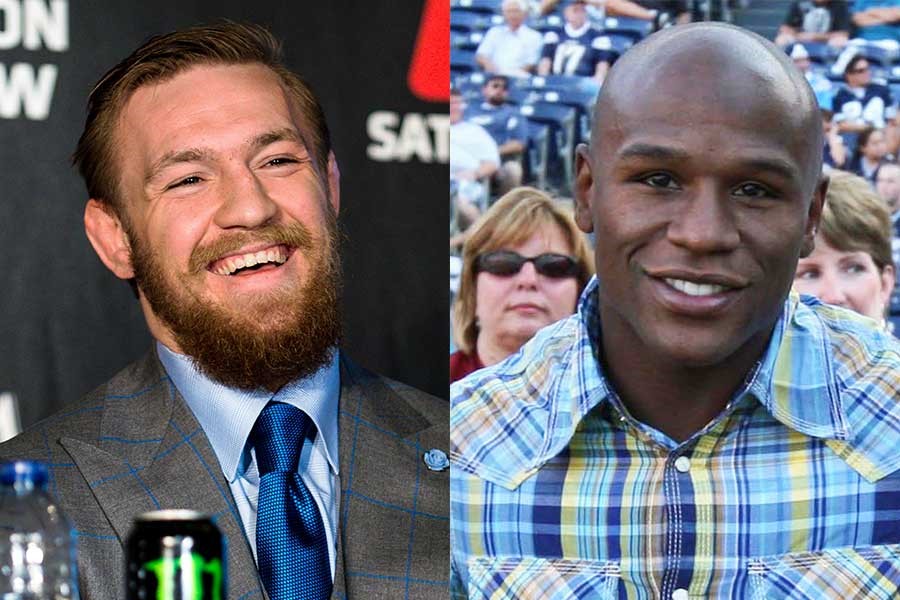 Blog
Mayweather vs McGregor Las Vegas Flight Operations
Go back to main page
Mayweather vs McGregor Las Vegas Flight Operations: In arguably the most anticipated boxing bout of all time, the "notorious" Conor McGregor, UFC's lightweight champion, will face down the undefeated five-division world boxing champion Floyd Mayweather on August 26 at the T-Mobile Arena, Las Vegas. Here's what you need to know to organize a mission to Las Vegas' McCarran International Airport. 
McCarran International Airport
IATA Code: LAS
ICAO Code: KLAS
Latitude/Longitude: N36-04.8 / W 115-09.1
Elevation: 2181 feet / 685m
Fuel types: Jet A1, AVGAS
Time Zone: UTC -7 (until Nov 5, then UTC +8)
Operational Information – Mayweather vs McGregor Las Vegas 
Private and Non-Scheduled Commercial category flights: 
TSA Waiver required if domestic flights are planned or possible. If operating to 01 international airports only E.g. EGSS-KTEB-EGSS then TSA waiver not required
TSA Waiver also not required if aircraft's MTOW is less than 100,309lbs
All operations must have confirmed handling and parking, CBP must be notified in advance and a full APIS crew and pax manifest filed in advance of aircraft's arrival
If aircraft is carrying Head of State or high-ranking government officials, U.S. Department of State approval is required
Other permit considerations:
Federal Aviation Administration (FAA) Route Authorization for landing and overflying is required for aircraft registered in China, Cuba, Iran, North Korea, Russia, Sudan, and Syria
Border Overflight Exemption is required when flying from Southern Americas region to a destination within the USA or Canada
Permit to Proceed is required for commercial category ops when operating domestic sectors – relates to cabotage concerns
Parking restrictions:
None of concern but, during special events, parking will be limited due to airport congestion. Suitable alternates are Reno KRNO and Ontario KONT.
NOTAM:
Currently, there is nothing significant in effect.
Fuel service:
Expect fuel uplifts provided via fuel truck/tanker. Hydrant stands also available but mainly only on the commercial apron.
Baggage Clearance:
Security screening is mandatory for all international arrivals
Screening on departure is at the discretion of local CBP authorities but usually occurs
Security screening on domestic sectors is generally not required although random checks are known to occur
Airport Embarkation Tax:
Usually, the airport taxes imposed are included in the final aircraft handling bill. Expect to pay at most airports in the region of US$18 per person which is charged separately for each arrival and departure.
Immigration 
38 nationalities can benefit from the current Visa Waiver Program
Those nationalities that qualify for the Visa Waiver Program must apply in advance of travel for ESTA approval (Electronic System for Travel Authorization)
For the list of qualifying countries, click here 
Visit this link to apply for ESTA approval, click here 
Visas are required for most other nationalities- information on visa options is available by clicking here 
Most nationalities can expect to submit a completed I-94 arrival/departure record (on scheduled flights these will be handed out by cabin crew).
For non-scheduled ops, charter flights, etc., the handling agent will provide this to crew and pax on arrival
It is also usually possible to obtain them from airport authorities that have regular direct ops to the U.S.
For more information on the I-94 landing card, see: https://www.cbp.gov/travel/international-visitors/i-94-instructions
Crew visas:
C1/D1 required plus each crew member must be listed on GENDEC and APIS.
Customs 
Customs and Border Protection (CBP) inspections are mandatory. Crew and Passengers arriving on international flights of any category should not leave the aircraft on arrival until instructed to do so.
There are many airports that offer CBP pre-clearance at origin airport – meaning that Immigration and CBP formalities are carried out at the departure airport and are therefore not necessary to repeat on arrival.
Shannon EINN, Dublin EIDW, and Abu Dhabi OMAA are just three of the better-known airport to offer this service, however, there are several more. The official list can be reviewed here: https://www.cbp.gov/border-security/ports-entry/operations/preclearance
Most nationalities can expect to have to hand over a fully completed CBP Form 6059B to US CBP authorities.
As with the I-94 form, these are usually handed out to pax on scheduled flights and should be pre arranged for crew and pax use by the aircraft operator.
No U.S. registered private category aircraft operators will also have to list their aircraft with U.S. CBP and receive a DECAL sticker for display inside the aircraft door, which will confirm to CBP officials that the aircraft has been listed and approved.
For more information, visit https://dtops.cbp.dhs.gov/main/help/HelpfulInfo1GetStarted.jsp
Ground Transport
Bus/taxi/car rental availability: There are good options for public transport and taxis with many car rental companies also available.
Accommodation
Close to the airport:
Marriott Courtyard Las Vegas South
Mandalay Bay
Close to T-Mobile Arena:
Currency: The local currency is United States Dollars (USD)
A passenger may import USD and other currencies without restrictions, provided they report amounts exceeding USD 10,000 to U.S. customs on entry and departure
The importation of gold coins or small quantities of gold must be declared on arrival
For support with Flight Operations to Las Vegas, contact dxb@uas.aero