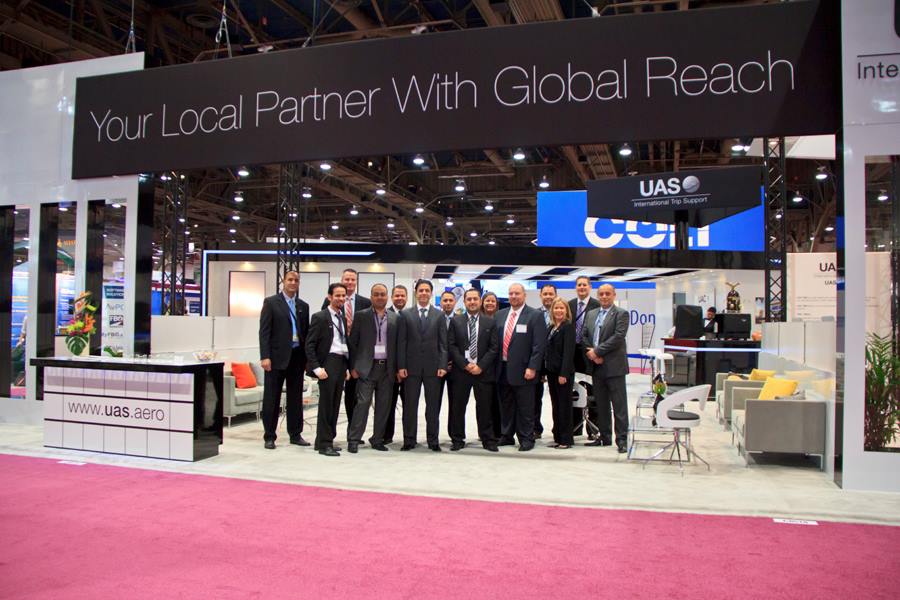 Blog
NBAA 2013 Las Vegas Kicks Off
Go back to main page
NBAA 2013 Las Vegas Kicks Off: UAS International Trip Support representatives will join hundreds of business aviation stakeholders – operators, OEMs, vendors, associations and service providers – this week at the National Business Aviation Association (NBAA) 2013  and Exhibition in Las Vegas. The annual convention is the sixth largest tradeshow in the US drawing more than 25,000 visitors. UAS intends to capitalize on this opportunity to further establish itself as a partner, resource and advocate of business aviation.
NBAA 2013 is buzzing with anticipation of new aircraft and technological innovations. NBAA President and CEO Ed Bolen emphasized that regardless of the economic challenges and government uncertainty, the industry has invested in new products and equipment, some of which are coming to market this week. "There's a lot of enthusiasm about these new technologies and airplanes, and I think that's what really sets the mood," he stated.
UAS will be among these innovators as it sets up to release its cutting edge UAS Trip Management System (TMS), a web-based and mobile trip management application that will give customers real-time access to UAS's wide range of business aviation services. A live demo and presentation will be conducted at a press conference held on Tuesday, October 22, at 11:00 am in Press Room 3 / N117.
Other note-worthy NBAA 2013 announcements include:
Dassault Falcon will be unveiling its new 5X super mid-sized (SMS) jet on the first day of the show.
Embraer brought movie star Jackie Chan to the convention to promote and display its fly-by-wire Legacy 500 for the first time in the US.
Astronaut Gene Cernan – the last man to walk on the moon and an avid business aviation advocate – will be presented the Meritorious Service to Aviation Award and notable figures such as Apollo flight director Gene Krants will be there to honor his legacy.
Actor Harrison Ford will also be presented the Al Ueltschi Award for Humanitarian Leadership for his work flying humanitarian and relief missions and for the Cessna Citation Special Olympics Airlift.
NBAA 2013 is hosting its first-ever indoor static display of aircraft
UAS International Trip Support launches the UAS Americas Headquarters in Houston, Texas – Details of its first US location will be announced at a Press Conference on Tuesday, October 22 at 11:00 am in Press Room 3 / N117.