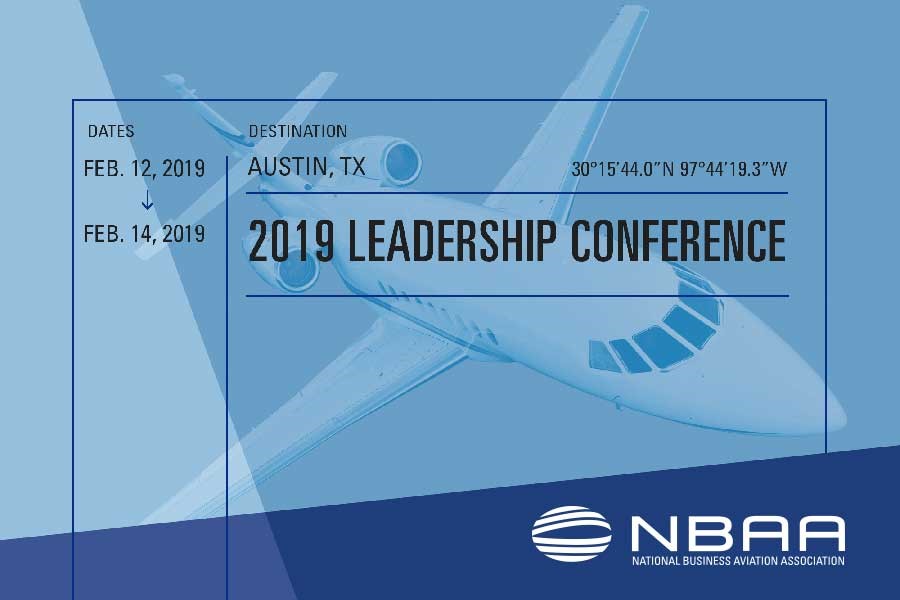 Blog
NBAA Leadership Conference Austin
Go back to main page
NBAA Leadership Conference Austin: The NBAA Leadership Conference gets underway in Austin, Texas this February 12-14. Gateways to Austin include Austin Bergstrom International Airport and Austin Executive Airport. Here's what you need to know.
Austin Bergstrom International Airport
ICAO: KAUS
IATA: AUS
Latitude/ longitude: N30-11.7/W097-40.2
Elevation: 542 ft.
Runway length: 12250 ft.
Magnetic Variation: 04 E
Located 10km/6m or about a 15-minute drive from downtown Austin, the airport also serves the cities of Dallas and Houston. Ground transport options include a bus to downtown Austin (35 minutes), a shuttle service, taxis, and car rental.
Austin Executive Airport
ICAO: KEDC
IATA: EDC
Latitude/ longitude: N30-23.8/W097-34.0
Elevation: 620 ft.
Runway length: 6025 ft.
Magnetic Variation: 05E
Austin Executive is the general aviation alternative to Austin Bergstrom located 19km or 12m from downtown Austin. Visit the official airport website here
Operational Information 
TSA WAIVER may be required for private and non-scheduled flights
There are no parking restrictions
Local time zone is UTC/GMT -6 hours (DST -5)
Both Jet and Avgas are available at both airports
For support with your flight operations to Austin, contact UAS Americas.