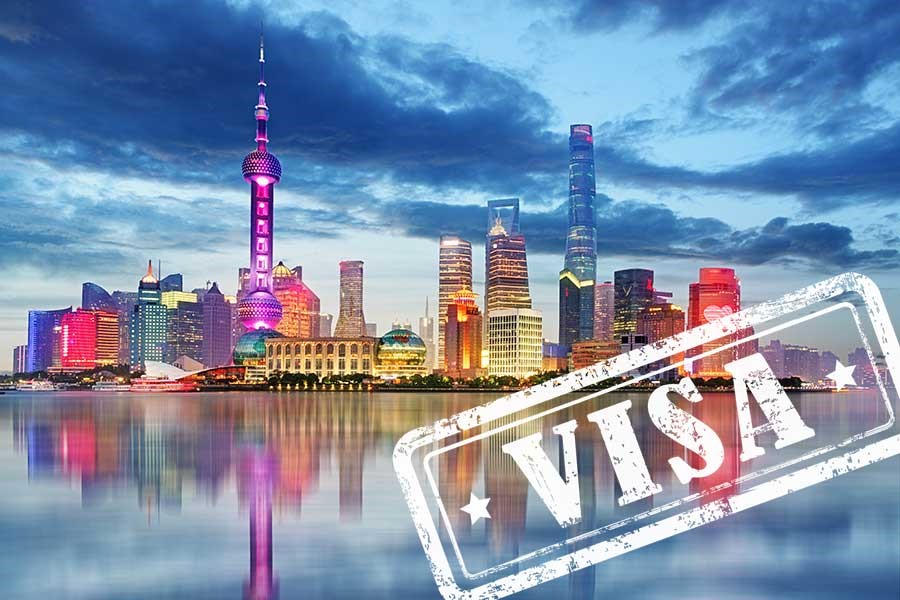 Blog
New Visa-Free Policy in Eastern China
Go back to main page
China is the largest developing country and economic entity in the world. Numerous international giants and businesses are focused on expanding their reach there. It also attracts countless tourists from all over the world with its unique historical and cultural attributes. However, most nationalities require a visa to enter China. Often, a visa is not required if you are in transit. Shanghai now has extended its visa-free transit policy from 72 to 144 hours. Since the implementation of 72-hour visa-free stay policy in January 2013, more than 100,000 visitors have taken advantage of the policy. The success of this program has led the government to look favorably on the extension.
Since January 30, 2016, 144-hour Visa-Exemption Transit Policy is being implemented in Shanghai Municipality, Jiangsu Province, and Zhejiang Province. This new policy also applies to the passenger traveling on private/business jet. Please see below for more details:
Applicable Countries
(a) 24 European countries with Schengen Visa Agreement: Austria, Belgium, Czech Republic, Denmark, Estonia, Finland, France, Germany, Greece, Hungary, Iceland, Italy, Latvia, Republic of Lithuania, Luxembourg, Malta, the Netherlands, Poland, Portugal, Slovakia, Slovenia, Spain, Sweden, and Switzerland.
(b) 13 other European countries: Russia, Britain, Ireland, Cyprus, Bulgaria, Romania, Ukraine, Serbia, Croatia, Bosnia and Herzegovina, Montenegro, Macedonia, Albania.
(c) 6 American countries: United States of America, Canada, Brazil, Mexico, Argentina, Chile.
(d) 2 Oceanian countries: Australia, New Zealand.
(e) 6 Asian countries: Korea, Japan, Singapore, Brunei.
(f) 2 Middle Eastern countries: United Arab Emirates, Qatar.
Applicable Conditions
Passengers from countries listed in the "144-hour Visa-Exemption Transit Policy" shall supply their own international travel documents, and onward flight/vessel/train tickets to a third country with a confirmed date and seat within 144 hours upon arrival at the China Immigration Inspection office.
Ports of Entry
Transit passengers can transfer in China without visa via any of the following ports of entry including Shanghai Pudong International Airport (ZSPD), Shanghai Hongqiao International Airport (ZSSS), Shanghai Port International Cruise Terminal, Shanghai Railway Station, Nanjing Lukou International Airport (ZSNJ), or Hangzhou Xiaoshan International Airport (ZSHC).
Stay Precincts and Period
Transit passengers successfully applying for 144-hour visa exemption transit are allowed to stay within the restricted administration precincts including Shanghai Municipality, Jiangsu Province and Zhejiang Province within 144 hours.
Transit passengers shall abide by the laws of China during the stay, and are not allowed to stay exceeding the approved time limit or leave the restricted administration precincts.
UAS can finish the required paperwork and apply for the 144-hour visa exemption for our passenger in advance which will make it easier when you enter the country. Just enjoy your time in China and leave the rest to UAS, your local partner with global reach. Please feel free to contact us if you have any other concerns and inquiries about this policy.
Email: china@uas.aero