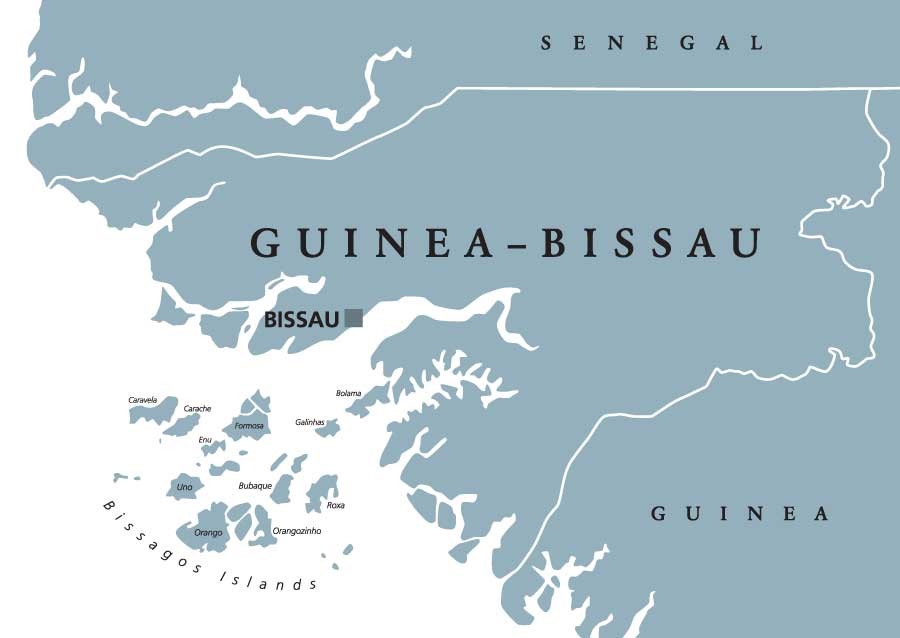 Blog
Osvaldo Vieira International Airport GGOV
Go back to main page
Osvaldo Vieira International Airport is the only international airport in the West African country of Guinea-Bissau and is located in the capital city Bissau. Here's what you need to know. 
City:

Bissau

Country:

 Guinea-Bissau

ICAO:

GGOV

IATA:

 OXB

Elevation:

129FT

 

Latitude/longitude:

N11°53.33′ / W15°39.34′

Time zone:

UTC +00:00

 

Mar Var:

8° West

Airport slots:

No  

 

AOE:

Yes

PPR:

No

 

 

Airport type:

International

Navaid:

Yes

Runways:

1 

Tower frequency:

124.3

 

Traffic pattern altitude:

3,000 FT
Languages spoken at Osvaldo Vieira International Airport: Portuguese
Airport operating hours: 0700z-1900z. 72 hours prior notice is required for flights outside these operating hours.
Lead time for landing approvals: 48 hours 
On the Ground
PCN: 35/F/B/X/U
Runway length: 10,499 x 148 feet / 3,200 x 45 meters
Types of aircraft handled: AH-124, MD-11
Fire category: CAT 7
FBO: No
ATC/ general operating hours: 0700z-1900z
Fuel type: Jet A1
Ramp facilities: Yes 
Maintainance and hangars: Not available
Passenger facilities: Yes
Parking facilities: Parking is allocated by the tower
Airport security: CCTV, AVSEC, police
Customs and Immigration:
Customs and Immigration are available
Customs operating hours are from 0700z-1900z
Documents required include passport, GENDEC, crew badge, and visas
Alternatives to Osvaldo Vieira International Airport: GOOY, GUCY, GFLL, GABS
Tourist Information 
Safety: High poverty means visitors should take sensible precautions like avoiding solo travel where possible, avoid travelling at night, and carrying valuables in public.
Weather:
Bissau is steadily warm throughout the year with averages of 26.3 °C (79.3 °F) every month.
Attractions:
Bissau Velho (Portuguese colonial centre)
Porto Pidjiguiti (fishing port)
Mercado de Bandim (Bissau's main market)
Fortaleza d'Amura (old Portuguese fort)

National Ethnographic Museum

 (traditional items) 
For assistance with your operation to Osvaldo Vieira International Airport, or another location in West Africa, contact UAS' Lagos office at los@uas.aero