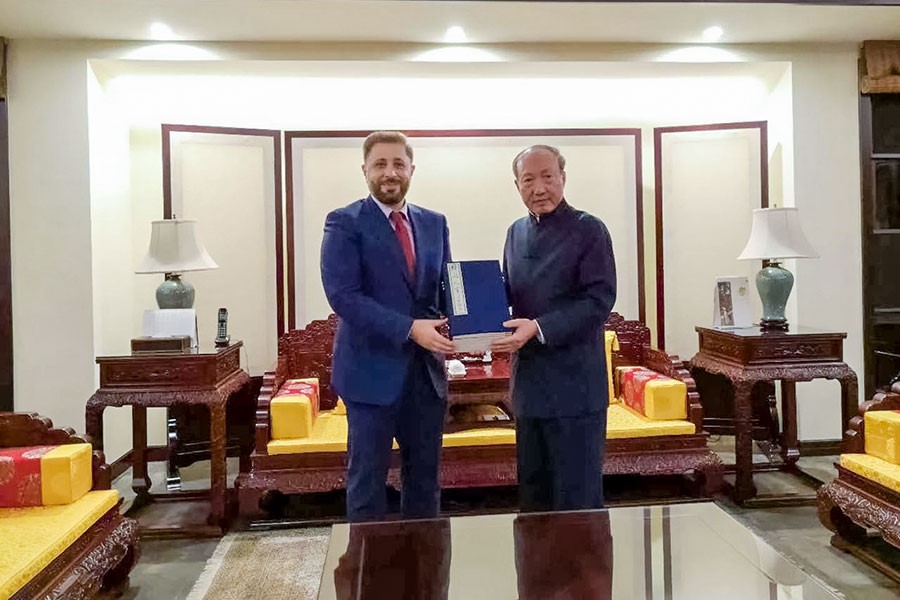 Blog
Reflecting on 2018 Achievements and Building 2019 Ambitions
Go back to main page
Reflecting on 2018 Achievements and Building 2019 Ambitions: 2018 has been a year of many milestones and accolades, both personal and organizational.
UAS has expanded our ground presence into Greater China, offering our clients priority service provision at the region's most developed and impressive FBO network thanks to our partnership with Deer Jet. We have also seen the continuing success of our technology suite UAS Evolution, with operators all over the globe awakening to the benefits and power of its flight planning and communications technologies. This year we celebrated a decade of great partnership with Sichuan Airlines and honored our best-performing suppliers globally with the UAS Outstanding Suppliers Awards at the MEBAA Show. And UAS was delighted to be named Service Provider of the Year in the Sapphire Pegasus Business Aviation Awards announced during EBACE.
In April, I embarked on a Himalayan expedition which saw me reach Everest Base Camp at an altitude of 5,364 meters. It was an incredibly challenging experience both physically and psychologically. I began at the Nepalese town of Lukla and ascended towards Dingboche (4,410 meters) and Lobuche (4,910 meters) before arriving at Base Camp. It was an incredible experience that taught me the enormous capacity and strength of the mind and really tested the limits of my endurance.
I personally received a Leadership Award and was named one of the best 100 Arab CEOs at the Arab Best Awards 2018 – I see this as another endorsement of UAS' industry standing and evidence that we are achieving our objectives to constantly grow and evolve into a stronger and more powerful organization.
Ending the year on a high note, I recently traveled to China for the privilege of meeting with Chen Feng, Co-founder of HNA Group and its Chairman. I'm tremendously proud of all UAS has achieved this year, and I have no doubt that 2019 will be even more successful.