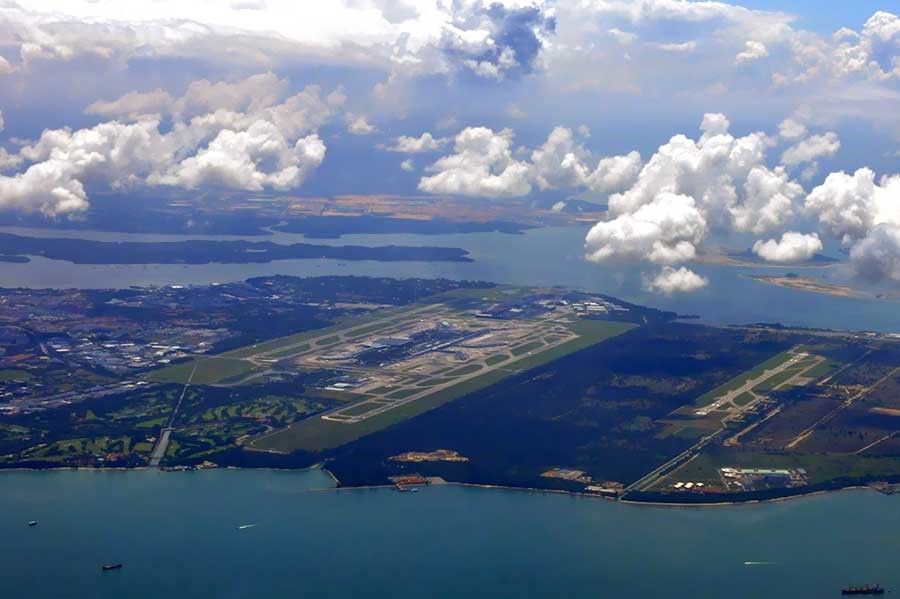 Blog
Flight Operations to Singapore
Go back to main page
Leading aerospace organizations, government and military delegations, and corporate executives are in Singapore to attend the Singapore Airshow 2016. This bi-annual exhibition gets underway from February 16 – 21 at Changi Exhibition Center. Here are the main points of information you need to understand operations into Singapore, and how to get around once you arrive.
Immigration
A valid yellow fever vaccination cert is required from travelers who have been in or have passed through a country endemic for yellow fever within the preceding six days.
For the full list of countries whose natives require a visa for Singapore, see www.ica.gov.sg
Please note that it is a punishable offence for visitors to overstay in Singapore beyond the number of days given. If there is a need to stay beyond the period granted, visitors may apply for an extension of stay online via e-XTEND or at the Visitors Services Centre before the visit pass expires.
Customs Rules
Singapore Customs e-brochure provides distinct guidelines on all customs regulations and clearance procedures. See http://www.customs.gov.sg/individuals/going-through-customs/arrival/guide-for-travellers#sthash.24XThwDk.dpuf
Currency
Singapore Dollar – $1 Singapore Dollar equates to roughly $0.7 USD
Baggage Clearance
All private jet passenger and crew baggage will be cleared at JetQuay CIP Terminal.
Airport
Singapore Changi Airport
IATA Code: SIN
Latitude/ Longitude: 1.3592°N / 103.9894°E
Elevation: 7m
Magnetic variation: 0.2E
Fuel types: Jet A-1
Operations
All operators of non-scheduled, commercial, and non-commercial flights must obtain slots from the Changi Slot Coordinator prior to operations.
Private flights:
No landing permits are required for private jets (though notification is highly recommended)
Non-scheduled flights:
Non-scheduled commercial charters need landing permits.
Operators are advised to schedule both arrivals and departures outside the following periods:
UTC 2300 to 0200 (LT 0700 to 1000) and UTC 0800 to 1100 (LT 1600 to 1900)
Parking restrictions: 
Maximum parking time is 48 hours.
Additional notes: 
Flying displays will be conducted daily during the Singapore Airshow. Here are details of the closures of the airport and airspace:
Wednesday, 17 Feb 0330 – 0430 UTC
Thursday, 18 Feb 0330 – 0430 UTC
Friday, 19 Feb 16 NIL
Saturday, 20 Feb 0230 – 0310 / 0620 – 0700 UTC
Sunday, 21 Feb 0230 – 0310 / 0620 – 0700 UTC
During the flying displays, Singapore Changi Airport and the airspace will be closed to nonparticipating aircraft (see below)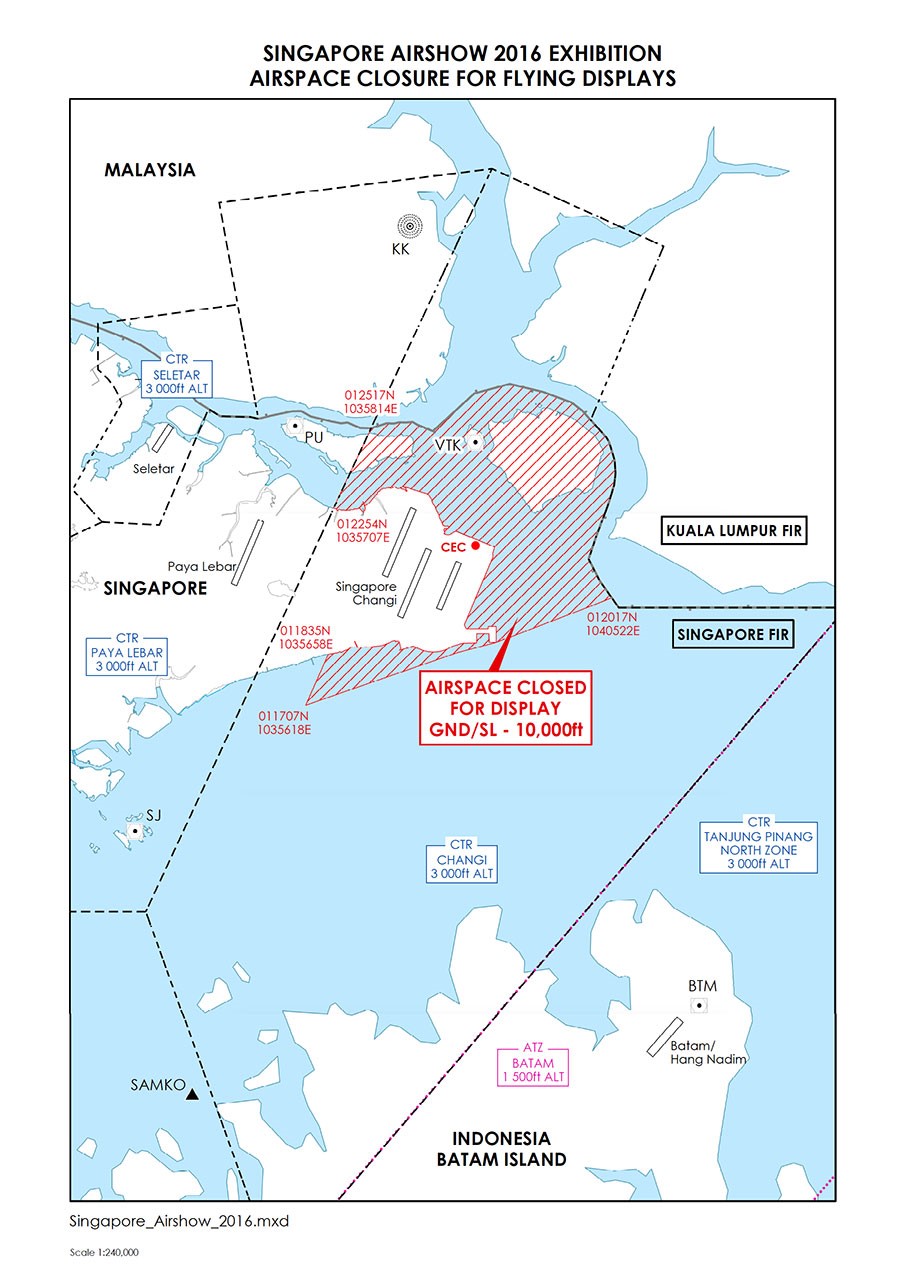 Accommodation
Hotels near the airport:
Crowne Plaza Hotel at Terminal 3
Capri Fraser Hotel
Grand Mercure Hotel
Hotel near the airshow:
Transport
Buses
Public buses depart the airport terminals for the city from 6am – 12 midnight. The journey takes about an hour.
Trains
The train station is reachable on foot from Terminals 2 and 3 and brings passengers into the city.
Taxis
Taxis are available outside the arrival halls at all terminals.
Expect to pay from $20 – $40 for a half hour journey to the city.
For more information, see http://www.changiairport.com