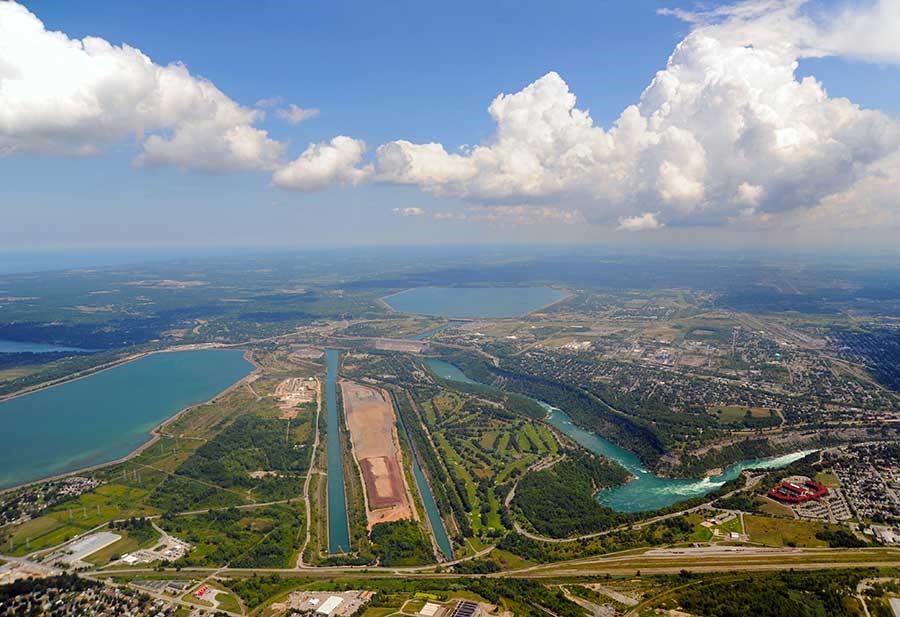 Blog
Southern Ontario in need of a Regional Airport System
Go back to main page
33.8 million passengers travelled through Toronto Pearson during the first nine months of 2016, representing an increase of +7.6% on the same period in 2015 and really illustrating the growth of air traffic in Southern Ontario. Here, we take a look at the current situation and explore ways the airports can cater for future demand. 
Air traffic into Southern Ontario airports is expected to soar sky high over the next 25-plus years as the population and number of international flights increase, making the issue of capacity a key topic for aviation planners at the Greater Toronto Airport Authority (GTAA). The GTAA is committed to establishing a dynamic regional airport system that provides more services to more destinations while bolstering economic growth for Southern Ontario. It has responded to the current situation by recently announcing it will fund $470 million toward the extension of the Eglinton West LRT into Mississauga and Pearson airport.
At present, Toronto Pearson International Airport (CYYZ/YYZ) is the busiest in the country and the thirteenth busiest in North America. The airports in this region of the province have the capacity to serve roughly 70 million travellers. According to a report on passenger trends and economic and population growth published this year by GTAA, traffic to Toronto Pearson and nearby airports is expected to increase to 90 million by 2043.
Other airports considered in the report are located in Hamilton, Waterloo, and Oshawa with six others in neighbouring communities. All facilities are expected to surpass their current capacities as the population and passenger demands in the region continue to climb. Keep in mind: The concerns over capacity are not solely over air traffic. The impact extends outward in concentric rings to ground transportation, lodging, restaurants, and all the other industries that support aviation.
To get out ahead of this, GTAA studied how other busy, congested regions like New York, London, and Dubai have handled similar challenges. They recognised that regional coordination among airports would be the best solution because it would offer a sound approach to optimising and distributing air traffic efficiently for Southern Ontario.
For example, this is the division of air traffic for New York/New Jersey: John F. Kennedy International Airport (KJFK/JFK) serves the region as the international hub; LaGuardia (KLGA/LGA) manages the short- and medium-term flights; Newark Liberty International (KEWR/EWR) facilitates flights for low-cost carriers and couriers; and Teterboro Airport (KTEB/TEB) handles a bulk of the business aviation flights. Air traffic is coordinated for these airports as a group, not as individual facilities.
GTAA envisions a regional airport system for Southern Ontario shaping up in this manner: Toronto Pearson would be the main international airport; Billy Bishop Toronto City Airport (CYTZ/YTZ) would manage the short-to-medium-term flights; John C. Munro Hamilton International (CYHM/YHM) would take care of the cargo and courier flights; and Oshawa Executive Airport (CYOO/YOO) would continue to serve business aviation.
Other airports in the region would contribute also – Lake Simcoe Regional Airport (CYLS/YLK), for instance, will keep serving business aviation. It has recently built a new hangar and undergone renovations. There will be a new 34,000-square foot jet center for commercial business aviation opening soon that will employ professional pilots, aircraft maintenance pros, and support staff.