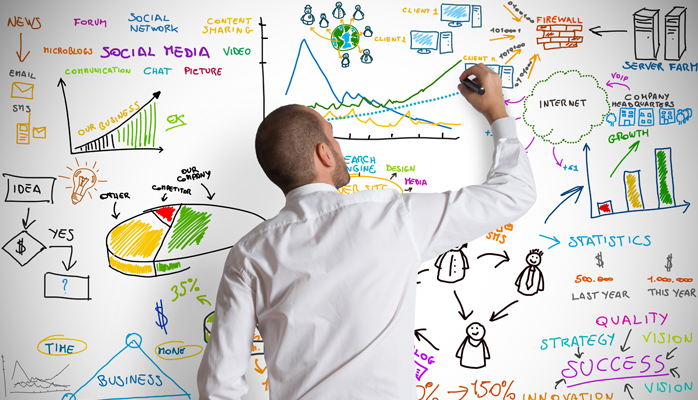 Blog
Create a Winning Business Plan
Go back to main page
Your business plan provides the blue-print for your business going forward, like a road-map it charts all the important information, strategies and objectives that determine the route your business will take. Ultimately, it will determine your success or failure, therefore it is vital to get it right. There are a number of essential elements that make up the basis for a great business plan:
The Executive Summary
This provides an overview of all the objectives of the business, and what is vital to make it successful. It sets out to explain why your company will succeed. See this as a snap-shot of the nature of your company, with clearly-defined goals such as the target you wish to reach, the timeframe and how much it will cost.
A Company Description
This charts what your company's business will be, what products or services it will provide, and the industry it will operate in. Think of this as an 'elevator-pitch'* for your business – designed to summarize your offering and sell its benefits. List your company's unique selling points, business partners and dependencies.
Market Analysis and Strategies
This is the result of intensive research and market analysis. It covers all aspects of the current market to acutely define your company's target market. This ensures that your business is placed in the right position to make a significant dent in the market. Key elements to include are market size and growth, as well as current and future market trends.
Competitive Analysis
This determines the strengths and weakness of competing businesses, products or services. It charts the methods and strategies you will utilize to gain an advantage and market share over this competition. Conduct a SWOT analysis and list the key elements to success and any critical issues.
Organization and Management Plan
Illustrating how your business will function on a continual basis, the structure it will assume, and the management hierarchy and responsibilities, this operational plan will also assign tasks to each department and chart the capital requirements related to each.
Marketing and Sales
This contains information on your marketing and sales strategy going forward, detailing how you intend to effectively market your service or product, and what your sales strategy will be. The traditional marketing plan will always contain the 4 Ps of marketing: Product, Place, Price, and Promotion. To make it even more powerful, consider adding People and Process.
Financial Projections
This is a critical component of your business plan, particularly if you are seeking investment. Potential investors will require extensive capital and profit projections for the short, medium and long term. This should be as detailed as possible and include a break-even analysis, profit and loss projections, and cash flow projections. It should also contain a contingency plan that explains exactly how you will manage difficulties and worst case scenarios.
Appendix
This is an optional component, but extremely useful if you wish to include additional information such as necessary permits, leases, and any official industry documentation relating to your company.