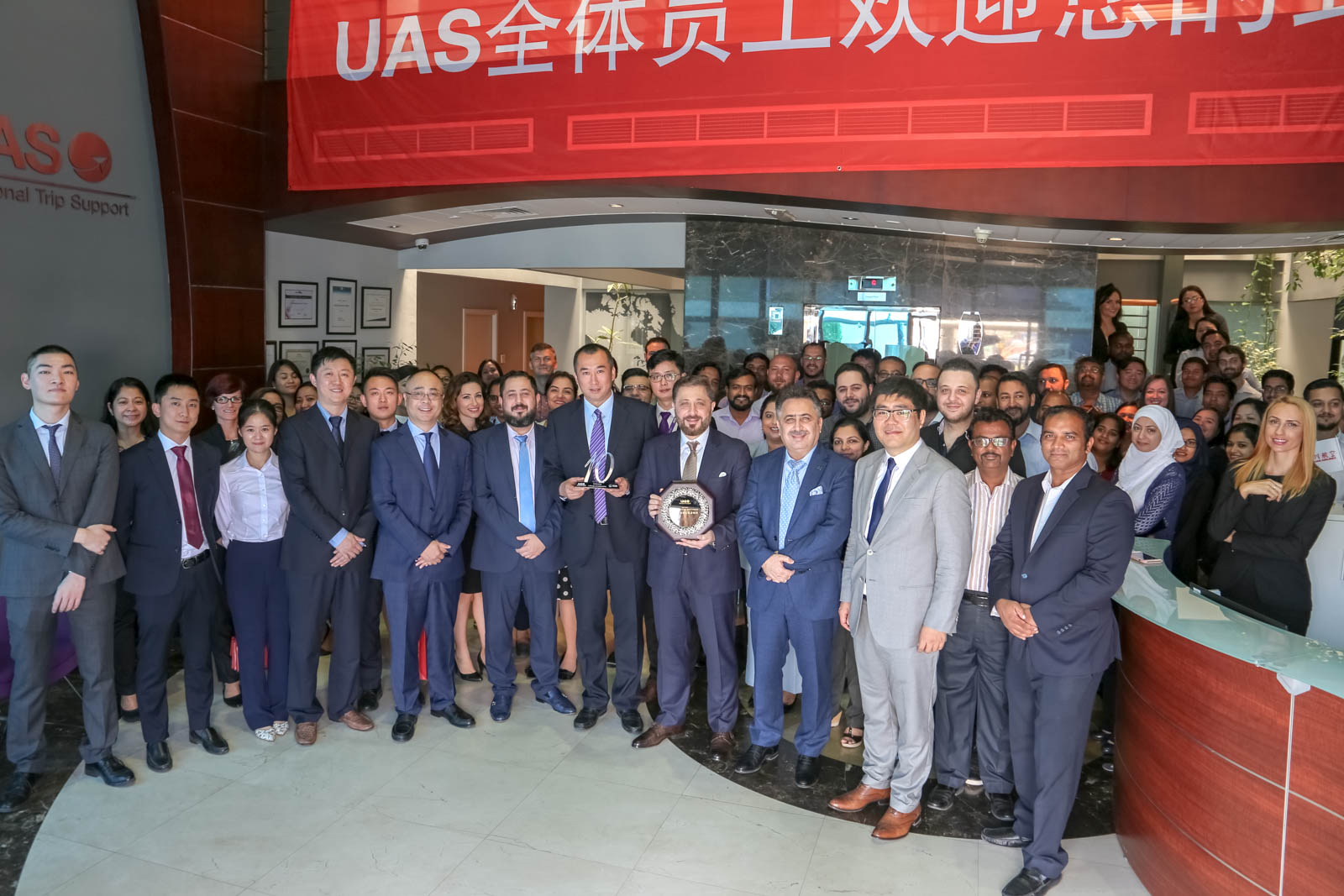 Blog
UAS and Sichuan Airlines Celebrate a Decade of Successful Partnership
Go back to main page
UAS and Sichuan Airlines Celebrate A Decade of Partnership: Global trip support solutions provider, UAS International Trip Support, and premier Chinese carrier Sichuan Airlines are celebrating ten years of successful collaboration.
To mark the decade of operational excellence, UAS welcomed delegates from Sichuan Airlines to its Middle East headquarters in Dubai today.
As Sichuan's trip support partner, UAS has worked to support its extensive growth since 2008 and in recent years as it launched routes to international travel hubs such as Moscow, Dubai, and Auckland.
"Over the past decade, we have watched as Sichuan has consistently grown and distinguished itself as the premier Chinese airline, extending its routes farther and farther around the globe. We are delighted to work so closely with them and hope for many more years of successful partnership," said Omar Hosari, UAS Co-Owner/Founder and CEO.
Leading the Chinese delegation, Mr. Meng Zhongqiu, Vice Director of the Commercial Committee of Sichuan Airlines, said: "Over the past ten years, UAS has been an important international operating partner of Sichuan Airlines helping us handle a number of overseas operations. We thank UAS for its trust and support."