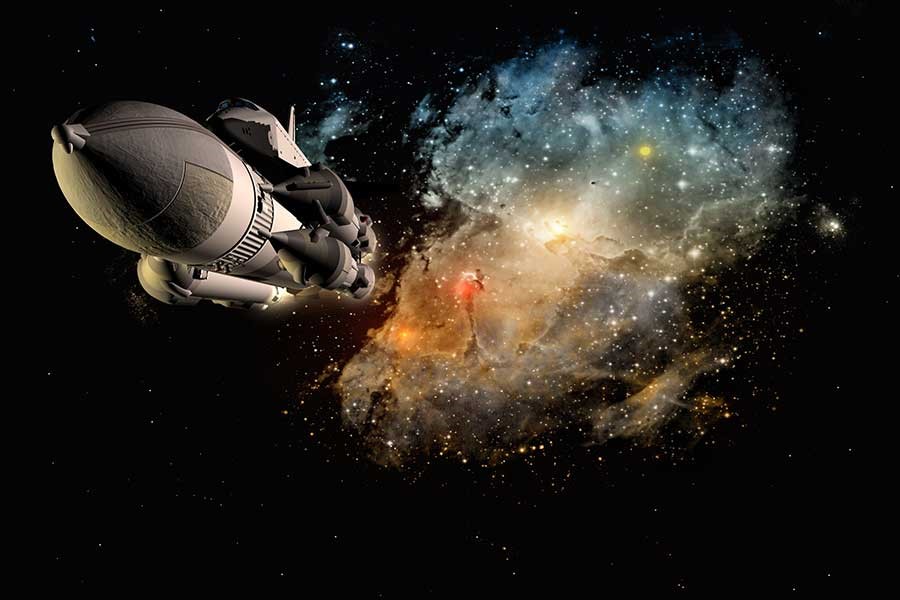 Blog
Competition Growing in Commercial Space Sector
Go back to main page
Competition Growing in Commercial Space Sector: Twenty years ago, the idea of commercial space travel was almost unimaginable. But today, it is a vibrant industry that is fiercely competitive and thoroughly exciting.
One of the freshest examples of this "new space" industry is the recent launch of Rocket Lab of their inexpensive, disposable, two-stage rocket, Electron. This rocket is 56 feet (17 meters) long and is designated a lightweight, dedicated, satellite launch vehicle.
This launch, conducted from the Mahia Peninsula in New Zealand was unique because it was the first private rocket put into space from a private launch facility. Though it didn't achieve orbit, this test flight was still considered a huge success – mission goals were attained. Then again, whenever your first test flight of a new rocket makes it into space, you are decidedly ahead in the game, right?
Rocket Lab is clear in its mission: Have three successful test launches in order to advance their commercial phase of the program and open space for business. And that's a concept that virtually all business aviators can embrace.
SpaceX recently announced a remarkable ambition as well – a planned tourist flight around the moon. It plans to ferry two passengers to the moon in the Dragon 2 crew capsule aboard the Falcon Heavy rocket – both of which are scheduled for unpiloted test flights later this year.
The passengers will be treated to a low flyover of the moon's surface and travel out to 400,000 miles (650,000 kilometers) from the Earth. Then the spacecraft will use the moon's gravity to slingshot them back to Earth. The entire "vacation" will take a mere five days to complete. And if things go as planned, this could happen around the end of 2018. Coincidentally, the trip date could potentially fall on or around the 50th anniversary of the historic Apollo 8 voyage to the moon.
The only possible wrinkle would be a conflict in commitments made by SpaceX to NASA, which has contracted SpaceX for several delivery missions to and from the International Space Station over the next few years. Though doubtful there will be scheduling and resource conflicts, SpaceX has assured NASA it's missions will take priority and the tourist trip will be rescheduled if need be. You can visit Space.com for a more complete write-up on this story.
At present, there are roughly two dozen commercial space companies around the planet – 14 in the U.S., four in the UK and others in Chad, Denmark, Isle of Man, Japan, Russia, and Spain. Nearly all are developing spacecraft and programs for manned flights and about nine of the 24 are self-powered vehicles. The configurations include capsules, capsule plus booster, rockets, and a surprising number of spaceplanes. Their missions will be largely low-earth orbit and sub-orbit, but some will be designed for orbital, lunar orbit, translunar injection, and deep-space missions. The one thing that all these competitors share is a strong sense of adventure coupled with an enduring entrepreneurial spirit.
We live in an amazing world at a very exciting time, and there seems to be no limits to what we can achieve. Visit UAS Blog often for more updates like this and other compelling industry topics.