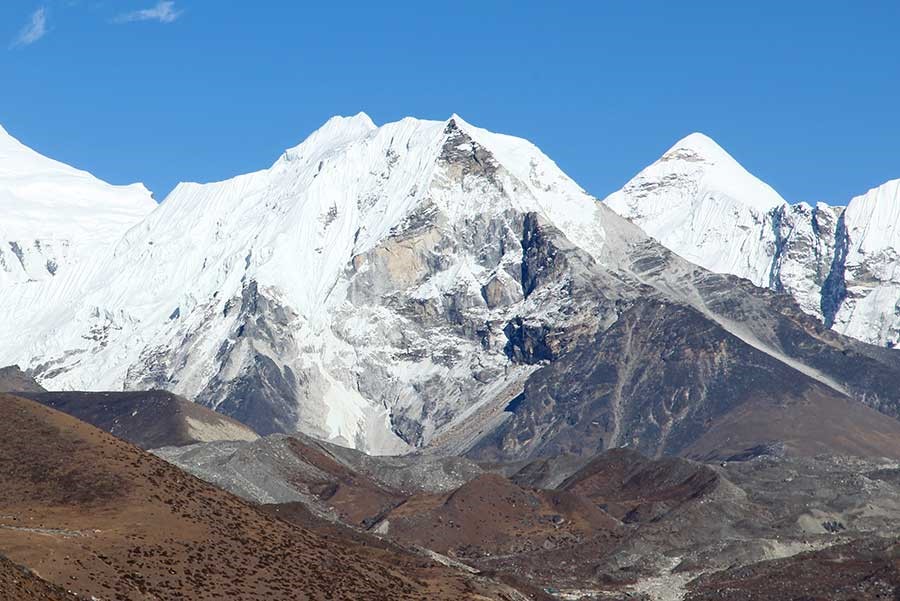 Blog
UAS CEO Takes on Island Peak in Preparation for Everest
Go back to main page
UAS CEO Takes on Island Peak in Preparation for Everest: Omar Hosari to Undertake the Himalayan Mountain this April.
Conquering the world's highest peak, Mount Everest is a challenge taken on by only the most mentally strong and fit people on the planet. It requires not only psychological endurance and physical strength but also mountaineering experience and a tolerance for altitude. UAS Co-Owner/Founder and CEO, Omar Hosari has set his sights on conquering Everest and will begin his mountaineering experience by taking on Island Peak this April.
"Climbing Mount Everest has been a dream of mine and a feat I've wanted to complete ever since childhood," said Mr. Hosari when asked about the inspiration behind this colossal challenge.
"As a business and company leader, I'm always aware of how my actions can motivate others. Leadership begins at the front, so my purpose in attempting this is to inspire other people. I'm hoping that by taking action it will also empower others to challenge and push themselves to the limit," he added.
Island Peak, a mountain in Sagarmatha National Park of the Himalayas of eastern Nepal, is one of the penultimate challenges for those seeking to test their limits in preparation for Everest. Some 6,200 meters above sea level, Island Peak (otherwise known as Imja Tse) is an extremely tough trekking and mountaineering challenge with most people failing to reach its summit.
Mr. Hosari will begin the 17-day trip of high intensity physical and mental excretion on April 10 on an expedition with Trans Himalaya Aviation. As well as the technical training necessary to transition from trekking to mountaineering, he has been extremely focused on his personal preparation.
"I've always been active, having run a few marathons in my time. However, I've been specifically training for this with four-hour daily sessions of endurance and resistance training since the middle of last year," Mr. Hosari said.
Maneuvering on the perilous cliff edges and rocks at high altitude poses a threat to even the most experienced climbers, however, another real danger to even the strongest and fittest is the risk of altitude illness.
"Mental and psychological training is also crucial to survive the intensity of the experience. I'm convinced my natural determination and work ethic will help me, as will my patience and emotional self-control. However, I'm well aware that my mental endurance will be tested to the maximum during this challenge."
"My objective is to enhance my self-awareness by really pushing myself to my limits mentally and physically. Success is not easy. I've always understood that it takes more than hard work – it takes perseverance, patience, and grit. I think getting through this challenge will demand all of these personal attributes and I truly hope I can inspire both my children and those around me to rise to challenges and get out of their comfort zone," Mr. Hosari said.
"Reaching the summit of Island Peak would bring an amazing sense of achievement but I'm also mindful of the serenity and spiritual peace such a mission will bring me," he added.
Visit the UAS Blog and UAS social media to see Mr. Hosari's progress.