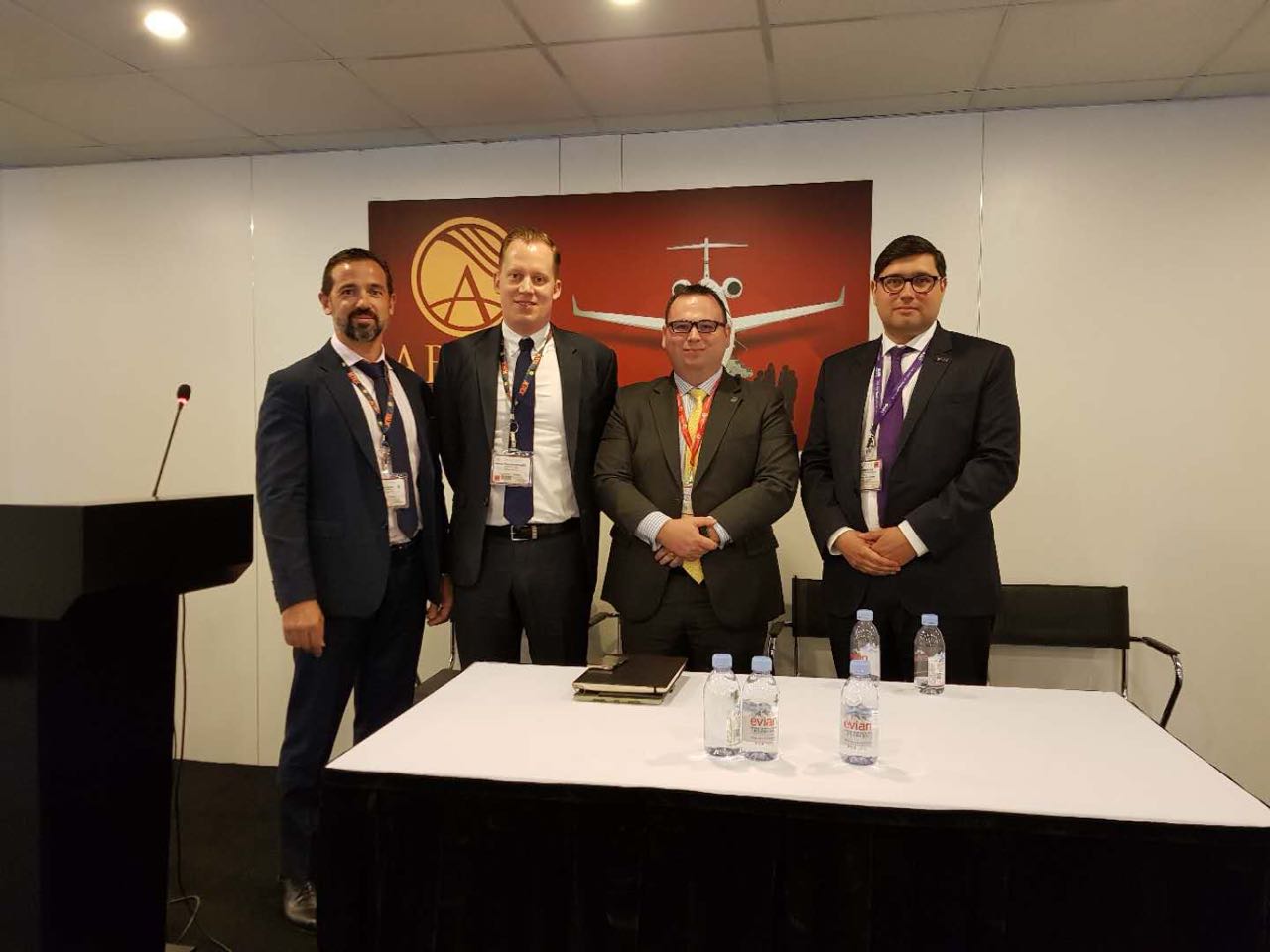 Blog
UAS Discusses Aircraft Cyber Security at ABACE2018
Go back to main page
UAS Discusses Aircraft Cyber Security at ABACE2018: UAS Operations Director, China, Carlos Schattenkirchner joined an expert panel to discuss Cyber Security and Connected Aircraft at the Asian Business Aviation Conference and Exhibition today.
Taking place on the first day of the event in Shanghai, the panel discussion focused on how corporations around the globe can best keep digital information safe.
As passengers need to be connected while airborne, it is paramount to protect Wi-Fi enabled aircraft secure from attack on the aircraft itself or the personal electronic devices being used within it.
Different options and techniques for securing aircraft were explored by the panel which was moderated by Nathan Andrews from Satcom Direct.
Visit UAS China team at booth H1222 at ABACE2018.