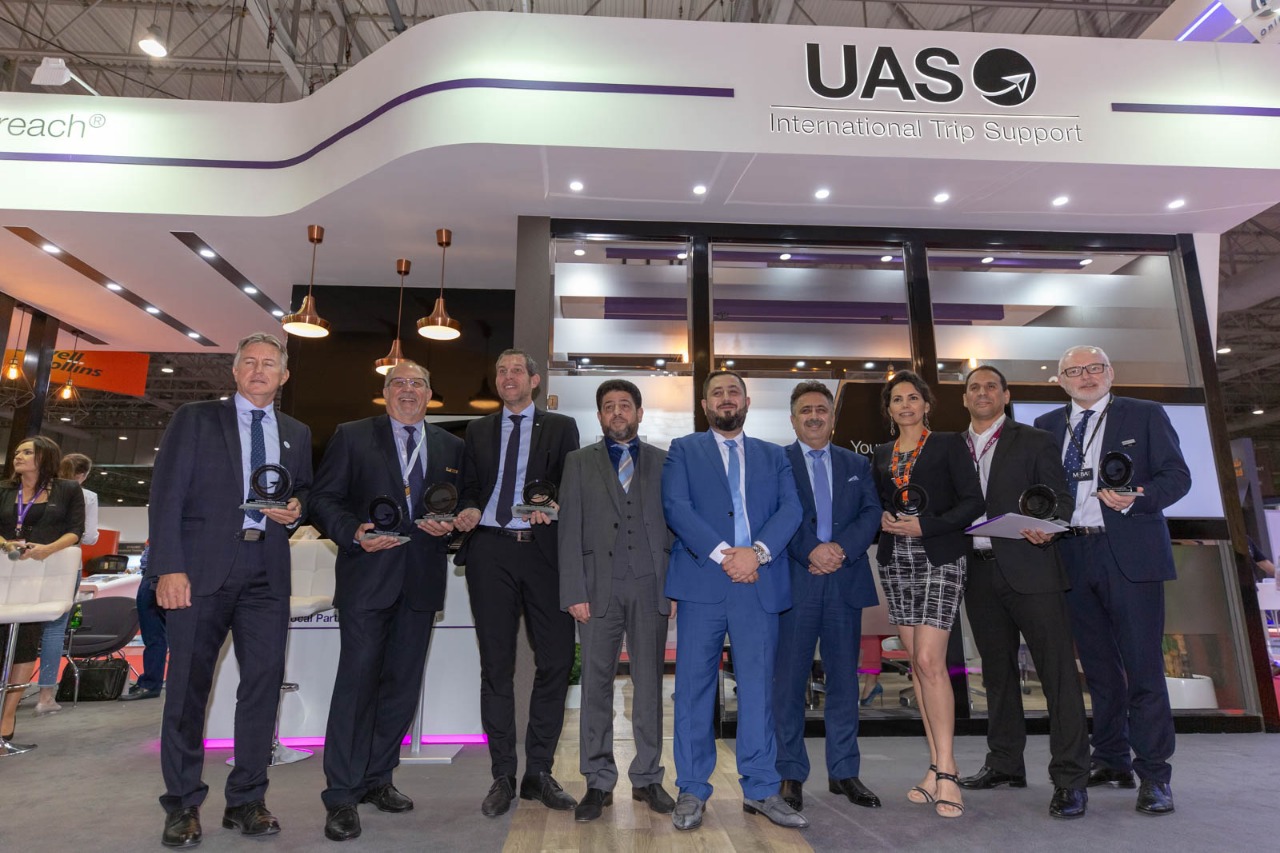 Blog
UAS Outstanding Suppliers 2017-2018 Award Winners Announced
Go back to main page
UAS Outstanding Suppliers 2017-2018 Award Winners Announced: UAS has announced the winners of UAS Outstanding Suppliers 2017-2018.
Launched in 2015, the UAS Outstanding Suppliers Awards are an important initiative that celebrate and reward UAS' top-performing industry partners on every continent it serves. They also reinforce UAS' stringent global quality assurance processes throughout its supply chain to its international client base of heads of state, VVIPs, Fortune Global 500 companies, commercial airlines, and business jet operators.
The awards selection is based on client satisfaction reports instigated by the UAS Procurement department.  UAS follows a strict selection process when choosing suppliers based on an evaluation by all stakeholders involved, including client feedback and internal assessment of quality and service levels.
UAS Outstanding Suppliers 2018 includes its most excellent strategic partners and best performing regional handlers for 2017-2018. This year's awards include two new categories focused on the customer experience: Global Handler of the Year and Best Customer Service.
Global Handler 2017 – 2018: ExecuJet Aviation Group
Best Customer Service 2017 – 2018: Jet Aviation (Asia Pacific)
Global Fuel Supplier 2017 – 2018: Nautilus
Best Handler Africa 2017-2018: Stars Aviation Services
Best Handler America 2017-2018: Signature Flight Support USA
Best Handler Asia Pacific and Indian Subcontinent 2017-2018: Hawker Pacific
Best Handler CIS, Russia, Europe 2017-2018: Harrods Aviation
Best Handler Middle East 2017-2018: ExecuJet Middle East
Mr. Mohammed Husary, UAS Co-Owner/Founder and Executive President said, "We're extremely pleased to honor our outstanding global partners. Timing is everything in our business so it's vital we can rely on consistency and operational excellence from all our suppliers no matter how remote or congested the station, how specific the client demand. These suppliers never fail us, and this enables us to exceed our clients' expectations, every time." 
UAS is exhibiting at booth 500 at MEBAA Show 2018 at Dubai World Central.