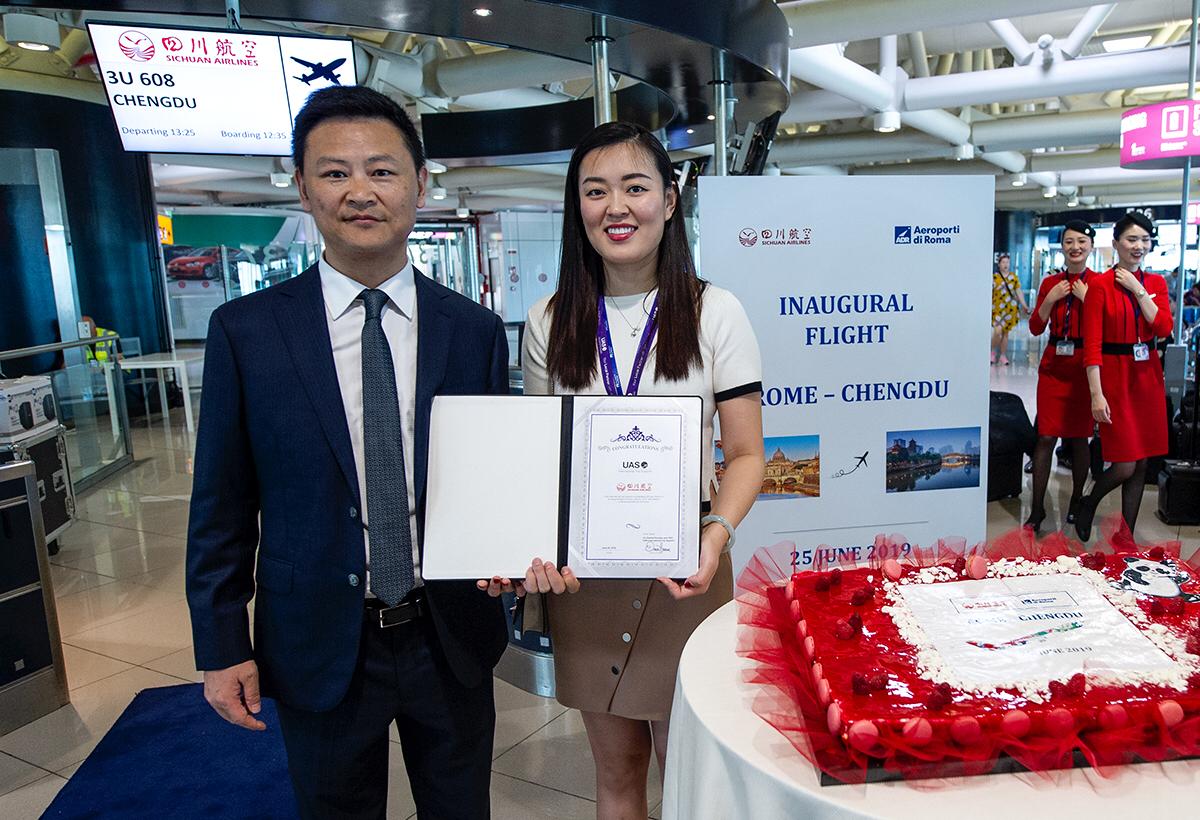 Blog
UAS Supports Sichuan Airlines on Inaugural Flight to Rome
Go back to main page
UAS Supports Sichuan Airlines on Inaugural Flight to Rome: Global trip support solutions provider, UAS International Trip Support, proudly supported premier Chinese carrier Sichuan Airlines as it launched its latest route to Rome.
The inaugural flight landed at Leonardo da Vinci International Airport where UAS and Alitalia welcomed the Sichuan delegation, led by CEO Mr. Li Haiying and General manager of Commercial Committee Wang Fei.
As Sichuan's trip support partner for over a decade, UAS has worked to support its extensive growth since 2008 and in recent years as it launched routes to international travel hubs such as Moscow, Dubai, and Auckland.