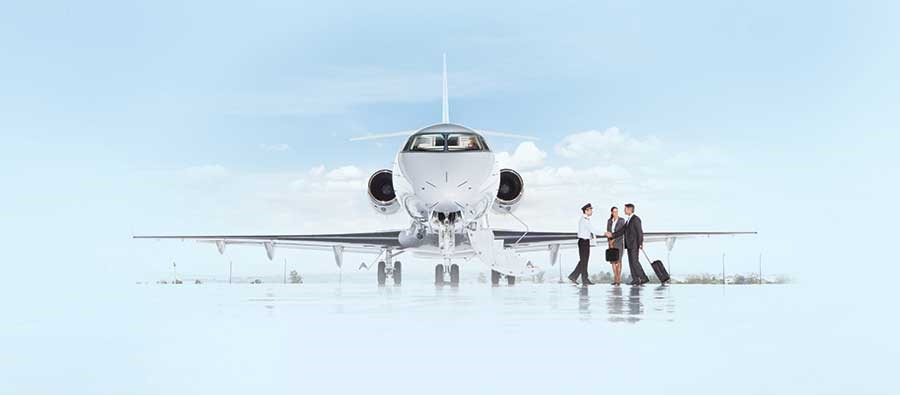 Blog
UAS to Showcase Operational Agility at NBAA-BACE 2021 in Las Vegas
Go back to main page
The 2021 NBAA Business Aviation Convention and Exhibition (NBAA-BACE) returns with gusto after the most challenging period in aviation history and leading global trip support solutions provider UAS International Trip Support's Americas team will be there to reconnect with industry partners and showcase UAS' operational agility and expertise. Promising to be a transformational event, it takes place from October 12-14 in Las Vegas.
From its headquarters in Houston, UAS Americas offers a wealth of multi-cultural experience and expertise to Americas clients. Acting as an extension of its clients' flight departments, UAS also offers advanced business aviation technologies designed to revolutionize the user experience. UAS Americas is bolstered by UAS' global network of two additional continental headquarters in Dubai and Johannesburg, as well as regional offices in Beijing, Nairobi, and Lagos, and ground presence in a total of 31 global locations.
Committed to business aviation's future growth and prosperity, UAS is delighted to sponsor the Small Operators Symposium, taking place on Monday, October 11. UAS will also facilitate a live panel discussion entitled The Next Twenty-Four Months in Business Aviation on Wednesday, October 13 at 10 am local time. Special guests include Mitch Lanius, CEO 30 West IPC, NBAA IOC Committee Member, NBAA Atlantic Regional Representative, and former Corporate Captain and Dudley King, President and Founder of FlightBridge, will be joined by UAS Regional Operations Director Henry "Duke" LeDuc. Moderated by UAS Regional Vice President Sales, Americas, Crystal Kubeczka, the panel will be broadcast live on UAS Facebook and YouTube platforms.
"NBAA-BACE is the most important event on the business aviation calendar, and we're delighted to be here to reconnect with our valued clients and connect with new ones. Our Americas team is renowned for consistently delivering seamless flight operations to our clients, something we maintained despite pandemic restrictions, enhancing our operational agility, and facilitating evacuations, cargo operations, and emergency flights in every corner of the world. We are keen to speak with clients in Las Vegas, find out their pain points, and provide them with the customized solutions that will solve their problems and exceed their expectations," said Abdul Charafeddin, UAS Executive Vice President, Americas.
"We invite delegates to join us in Las Vegas and test us on our problem-solving expertise. UAS truly delivers an experience like no other," he added.
Be sure to visit the UAS Americas team at NBAA-BACE booth 3514.
Click here to schedule a meeting.