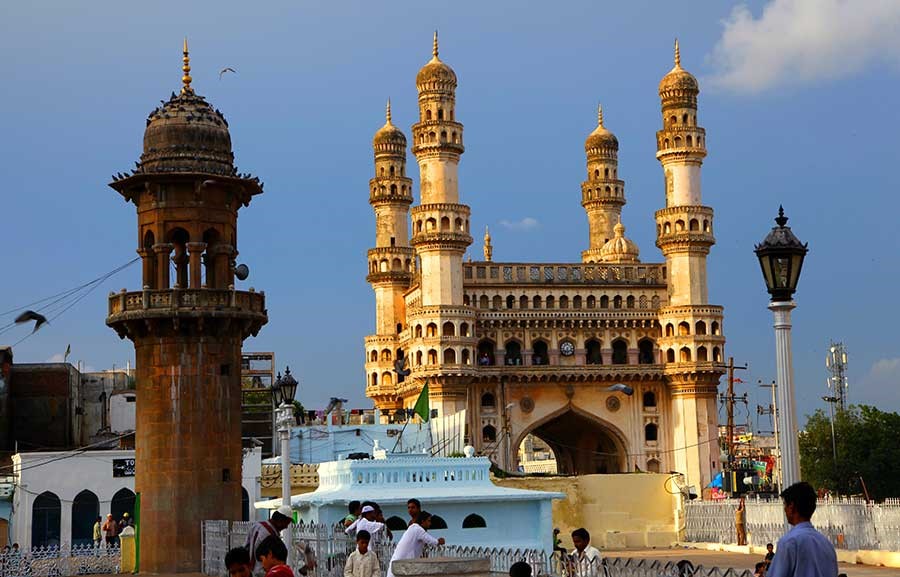 Blog
8 Things You Need to Know When Planning a Trip to India
Go back to main page
With business aviation growing rapidly in India, are airports improving general aviation services? And, with the current situation, what are the crucial things to consider when planning an operation to India? 
Government and private partnerships are now coming up with spectacular airport facilities throughout some of India's major cities and are also developing many of the remote airfields. Facilities are being planned with both commercial and business aviation usage in mind. Major cities like Delhi (VIDP) and Mumbai (VABB) already have dedicated General Aviation Terminals to cater for the specific needs of VIPs. However, there are still many specific points to be considered before planning your trip to India.
1. Permit lead times for Landing, Overflying, Medical and Military Airport landing flights
– Landing Flight (Origin or Destination: Non – PRC Country): 3 Working Days
– Landing Flight (Origin or Destination: *PRC Country): 7 Working Days
– Overflight (Origin or Destination: Non – PRC Country): 1 Working Day
– Overflight (Origin or Destination: *PRC Country): 3 Working Days
– Medical Flight: 4 Hours for Working Days and 6 Hours for Non-Working Days
– Military Airport Landing Flight: 20 Days Notice (3 Weeks)
* PRC Countries: Afghanistan, China, Iran, Pakistan, Sudan, Nigeria, Somalia, North Korea, Iraq
2. The positioning of ground handling / supervisory agents to visiting stations within India
A ground handling agent is always recommended to assist the aircraft operation at every visiting station. Ensure the availability of a supervisor at the airport on the day of your operation to ensure a smooth flight arrival and departure. Handling supervisors review all documentation and supervise flights, he / she will be available to assist you with all requests.
3. Duty on any remaining fuel on board shall be charged by customs
Customs charges duty on fuel at the port of entry when an aircraft arrives from an international leg and is further proceeding to a domestic sector within India. This tax is considered a sales tax and must be paid to local customs by the supervisory agent on behalf of the client. This tax will not be applicable to purely international legs or technical stops. However, in the case of international flights, you must prove to the customs inspector that your next leg is international in order to avoid this tax.
4. Jet A-1 fuel taxes are different at every airport
While the base price of jet A-1 fuel is generally different across all Indian states, fuel taxes also vary among India's 26 states. Some states charge 5% on top of all government taxes, while others charge as much as 20-28% on top of other taxes. Please take this into consideration.
5. GA operating curfews, NOTAMs and watch hours
Plan your trip post considering GA operating curfews and other NOTAMs across various Indian Airports. At the moment Mumbai (VABB) has only a few GA operating curfews every day. Here are the timings for VABB curfews:
a. 0230 – 0430 Z Everyday
b. 1200 – 1400 Z Everyday
c. 1545 – 1745 Z Everyday (Only landing is not allowed)
There are few other stations which have NOTAMs in place for both commercial and GA movements. Many remote airfields are still not operational 24/7 and have restricted watch hours. However, these can be extended on request. Your handler will be able to secure this on your behalf.
6. Availability of aircraft parking at Indian airports
Due to the scarcity of parking space and high commercial aircraft movement at various Indian airports, parking for GA aircraft is a major issue that needs to be considered before planning a trip to India. Parking a corporate aircraft in India can accrue additional costs. Parking charges are higher at private airports (Delhi International Airport Limited, Mumbai International Airport Limited, etc.) than at AAI controlled airports. Mumbai airports have strict regulations regarding the parking of GA aircraft. Purely international leg (Intl. Arrival – Departure) is allowed a maximum of 72 hours parking whereas a leg with a domestic sector is allowed only 48 hours. Extension of these time limits may result in a heavy penalty to the operator.
7. Visa requirements / Visa on arrival
All foreign nationals are required to travel to India with a valid business or tourist visa as appropriate. Crew members with GA aircraft must have a valid Indian Business Visa prior traveling to India. However, Visa on arrival facility (Temporary Landing Permit – TLP) for crew members is available at major International airports for a duration of 72 hours only. The process starts after the aircraft arrival and may take up to 15-20 minutes per crew member after they arrive inside the terminal to clear CIQ. This facility is not available for PRC country national crew members and other business passengers.
Passengers traveling for tourism can now utilize the Electronic Tourist Visa Program (e-TV). The details of the program and application process can review at https://indianvisaonline.gov.in/visa/tvoa.html
8. Ramp Access
Many local sponsors or those meeting an aircraft insist on arranging ramp access. In most cases, arranging access for a local sponsor is not possible due to security reasons. The airport security organization has its own reservations and does not allow any such activity inside the airport. At the most, receiving parties can purchase tickets for the arrival hall to receive their guests.