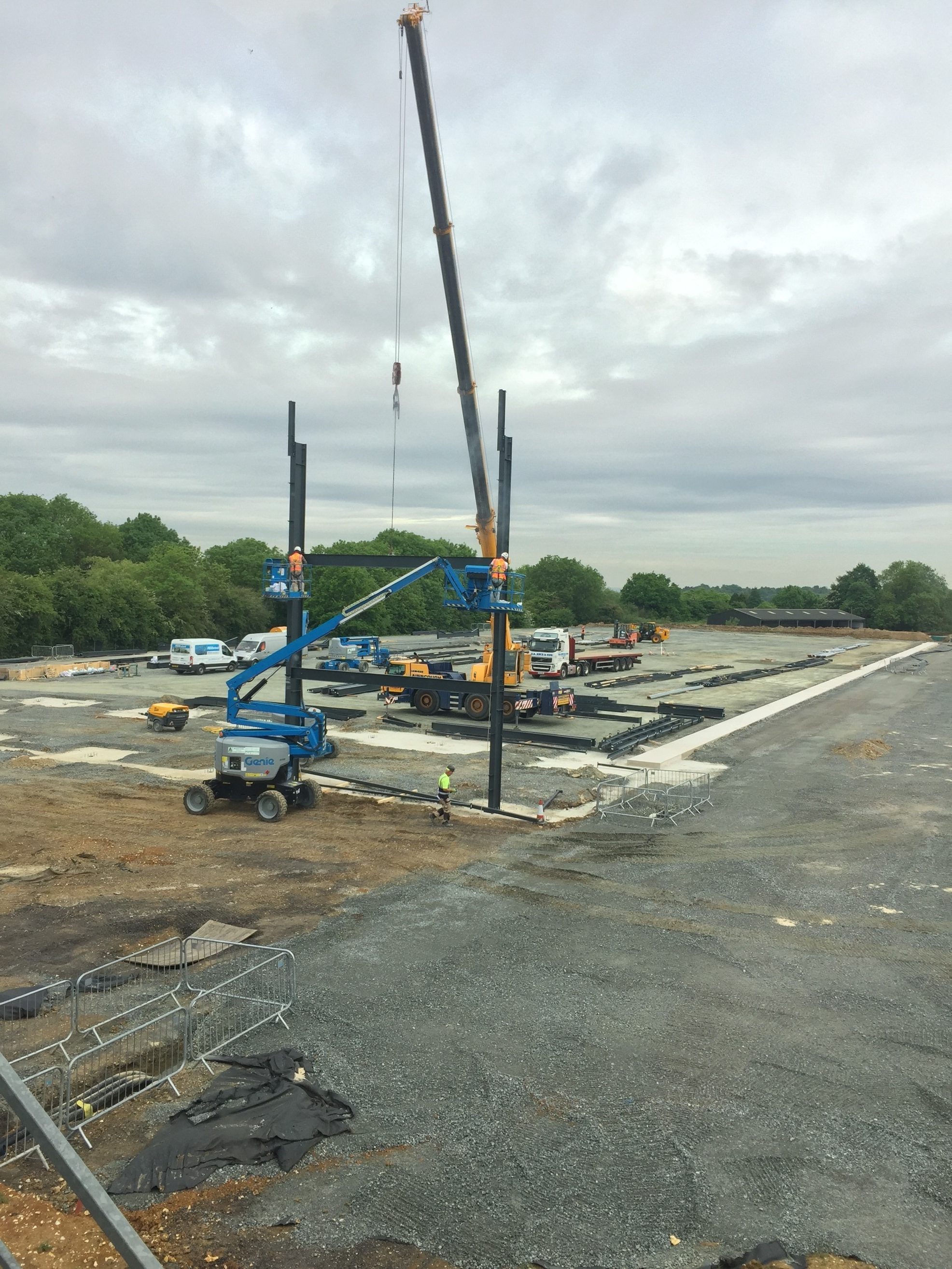 Blog
New Hangar Construction at London Biggin Hill Airport
Go back to main page
New Hangar Construction at London Biggin Hill Airport: In May 2017, London Biggin Hill Airport (EGKB/BQH) announced that the steels for the airport's 60,000-square-foot (5,574-square-meter) hangar have arrived and construction is well underway. As the dedicated business aviation airport for the capital, Biggin Hill intends to have the hangar ready by the end of the year.
The hangar is but a part of a larger infrastructure project that will provide much-needed office space and business aircraft parking for a total of 140,00 square feet (13,006 square meters) in new space. There are also plans for a 50-bed, four-star hotel. These additions should help support the goal of 2,300 new jobs by 2030 for the airport and the surrounding London borough of Bromley.
The project was officially green-lighted by the Bromley Council, despite the construction site being part of the metropolitan green belt used for aircraft parking and overflow car parking. The environmental impact assessment determined that the proposed development "would not give rise to a significant effect on residential occupiers in terms of visual amenity, air quality, air or ground traffic movements, or other equivalent material issues."
Nicknamed the Gateway to London, the airport, a UK port of entry just 12 miles (19 kilometers) from the heart of London, prides itself on providing a wide range of support services for business aviators. It also hosts offices for many aerospace and engineering businesses. Most recently, Bombardier Business Aircraft opened a state-of-the-art service center to support Learjet, Challenger and Global business jets onsite.
London-area airports have experienced an 11-percent increase in traffic over the same period last year, so Biggin Hill is looking to further enhance customer flexibility and capability. It has extended its operating hours and has seen a 21-percent increase in business aviation movements since the new hours went into effect. Also, the airport is free of runway slot constraints, and it offers a six-minute helicopter transfer service to London.
For more information, visit https://www.bigginhillairport.com/ 
For updates on the new hangar construction at London Biggin Hill Airport, visit UAS Blog regularly.