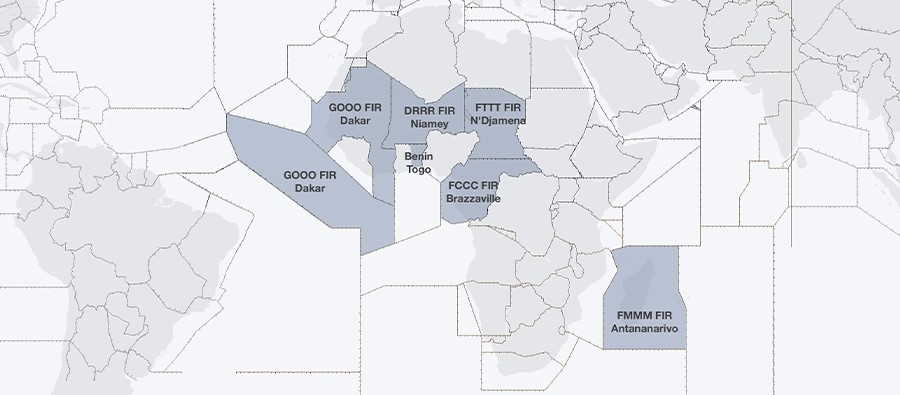 Blog
African ATC Strike to Begin September 23
Go back to main page
A mega strike across several African countries covered by ASECNA— the Agency for Aerial Navigation Safety in Africa and Madagascar— is set to get underway on September 23 at 0800 LT.
The strike will run until September 25 and impact FIRs of FMMM/Antananarivo, FCCC/Brazzaville, GOOO/Dakar Oceanic, Terrestrial DRRR/Niamey, FTTT/N'Djamena; and the airspace of Togo and Benin.
Basic service will continue to be provided for certain types of flights:
Heads of State and diplomatic
Military flights
Emergency evacuations
Humanitarian missions
Search and rescue operations
Operators are advised to plan contingency routes and flight levels as soon as possible.
ASECNA Contingency Plans will transfer control to neighboring air traffic controllers.
Check out the plans here.
For support with your flight operations to Africa, contact UAS