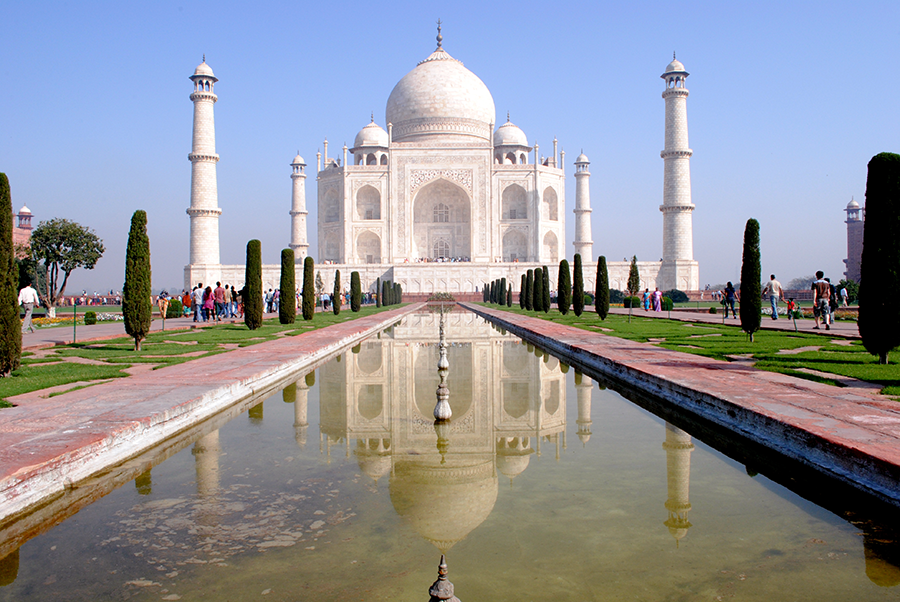 Blog
Getting Visas for India
Go back to main page
Business aviation is synonymous with the convenience of planning a travel schedule at short notice. While arranging clearances and services at different locations according to the itinerary can be done in a relatively short span of time, the issue of visas is often an important determinant if the trip can be undertaken according to the original plan. Many countries, including India, have liberalised the granting of visas on arrival. However, increasing incidents of conflict, violence, and terrorism in recent years have forced countries to exercise caution and give discretionary powers to immigration authorities in this regard. Therefore, foreigners travelling to India are advised to be conversant with the latest regulations to avoid last minute glitches.
Indian Passenger Visas
It's recommended that passengers be in possession of valid visa before their arrival in India. To make it convenient for tourists travelling to India, Indian missions in many countries are now providing the facility of applying for visa online (e-Visa). The form can be filled out, relevant documents uploaded for verification and its status can be checked online. The process is quick and it saves the trouble of having to visit the Embassy time and again. Something to be noted here is that this facility is available for passengers seeking a tourist visa. Those travelling for business purposes have to apply for a business visa through the normal process and it should be endorsed on one's passport.
Indian Visas for Crew Members
During my years of experience of flight support and trip planning, I have observed that while the passengers arrange for their visas ahead of time, it is often the crew members fighting against time to get their visas before departure. This can be understood in the context of crew availability – they are hurriedly rushed from different companies and nationalities to undertake a trip to a place or country they do not have visa for. In such circumstances, the crew/operators are advised to apply for a visa with an Indian mission at the earliest opportunity. We in UAS can assist crew with a sponsor letter to support their request for obtaining a Multiple Entry Business Visa.
Temporary Landing Permit (TLP)
In cases where the crew is on continuous flying duty and not stationed at a particular location to initiate and follow-up visa formalities, temporary visas can be arranged on arrival at some international airports. This is called a Temporary Landing Permit and has a validity of 72 hours. A TLP is issued at the airport by immigration authorities and the process can take between 60 and 90 minutes.
A TLP essentially entitles the crew to stay in India up to a period of three days and they must depart the country on or before the expiry of this period. I must hasten to add that the granting of a TLP cannot be "taken for granted" since it is ultimately at the discretion of the issuing authority. Furthermore, crew from PRC countries comprising China, Pakistan, Afghanistan, Ethiopia, Iran, Iraq, Nigeria, Somalia, Sri Lanka, and foreign nationals of Pakistani Origin are not eligible for a TLP. International airports like New Delhi, Chennai, Mumbai, Kolkata, Bangalore, and Hyderabad have a provision for issue of TLPs. Some prominent international airports that do not issue TLPs are Ahmedabad, Jaipur, Agra, and Pune.
Temporary Landing Facility (TLF)
In a situation where the aircraft is required to stay or operate in the country for a period exceeding three days, there is a rare provision to apply for an extension of a TLP subsequently. Extended TLP, which can be for a maximum period of seven days from the date of arrival, is called Temporary Landing Facility. The process to apply for TLF is as follows:
The crew has to apply individually online through www.indianvisaonline.gov.in
The TLP number shall put in for the visa number in the application form
The Visa Type should be 'TLP'
The purpose should be 'pax movement delayed due to business requirement'
All details should be filled with crew's hotel reference
Once the completed application is submitted online, it shall provide an acknowledgement and a date and time of appointment with the concerned government authority. The crew are required to present themselves to the authority with a copy of the application, Form C from their hotel and passport size photographs. If the official is convinced of the requirement, the TLF (also called Exit Permit) will be issued for up to seven days from the date of arrival.
It may be re-emphasised that crew from PRC nations, as mentioned earlier, are not eligible for either a TLP or TLF. In their case, the possession of a valid visa prior to their arrival into India is mandatory.