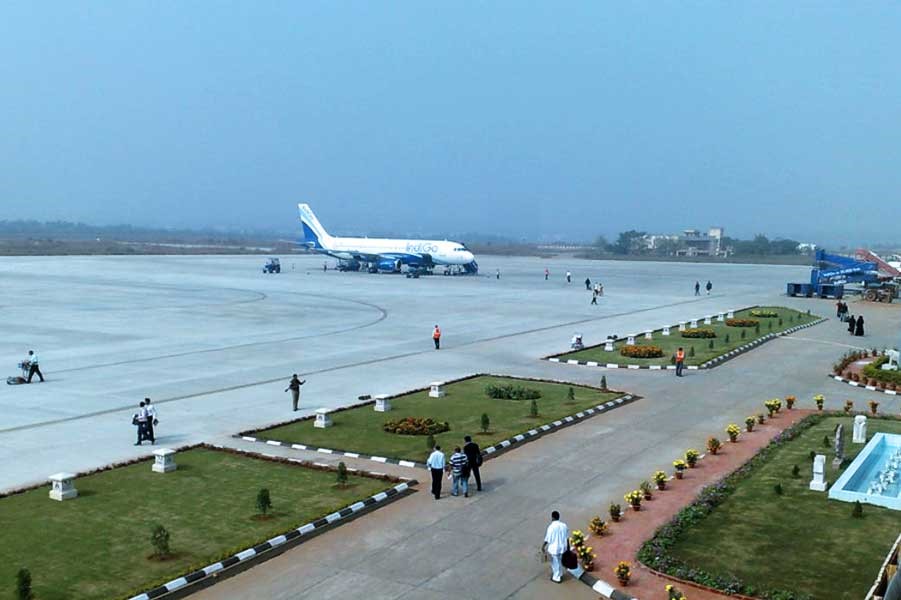 Blog
Biju Patnaik International Airport VEBS
Go back to main page
Biju Patnaik International Airport VEBS: Serving the city of Bhubaneshwar, the capital of Odisha, and sometimes referred to as The Temple City of India, Biju Patnaik International Airport is a popular gateway for tourists. Here's your airport guide to Biju Patnaik, often referred to as Bhubaneswar Airport.
Cities:

Bhubaneshwar

 

Country:

 India 

ICAO:

VEBS 

 

IATA:

 BBI 

Elevation:

138ft. 

 

Latitude/longitude:

 N20°14.80′ /   E85°49.12′

Timezone:

UTC+05:30

 

PRP:

 No

AOE:

 Yes

 

No. of runways:

 4 

Fire category:

 CAT 6

 

Longest runway:

 2743 x 45m

Tower frequency:

 125.15

 

PCN

:
 62/R/B/W/T     for apron
On the Ground
Airport location: 3km from Bhubaneshwar center
Languages at Pune: English, Hindi
Opening hours: 
Monday-Friday 0400-1200 UTC (0930-1730) IST
Saturday, Sunday and holidays: Nil
Operational Information
Private flights require overflight and landing permits
Non-scheduled commercial flights require overflight and landing permits
An application to India DGCA must be made with all required documentation to secure permit approval
Lead time for permit approval: 
Three working days from non-PRC countries
Seven working days from PRC countries
Types of aircraft handled: A320, B737
Number of aircraft handled: 50 
Navaid available: DVOR, ILS, NDB, DME 
Terminal capacity: 4 million passengers per annum
Cargo capacity: Nil
Fuel types: Jet A1, AVGAS, 100LL/ Oil MJO II
Customs: Available
Alternative airports: VECC, VERC
Important numbers: 
Airport Authority: 674 – 2596300 (APD-O), 2596322 (ATM-O)
Police:  0674 259 0192
For more information on Biju Patnaik International Airport, click here
Tourist Information
Weather: 
A tropical savanna climate means summers in Bhubaneswar (March to June) are hot and humid. May and June are dry months with top temperatures exceeding 40 °C (104 °F). Winter takes place between December and January with lowest temperatures of about to 15–18 °C (59–64 °F).
Security: Bhubaneswar is generally safe and secure
Attractions: 
Lingaraja Temple
Museum of Tribal Art
Mukteswara Temple
For support with your operations to Bhubaneswar, contact UAS India