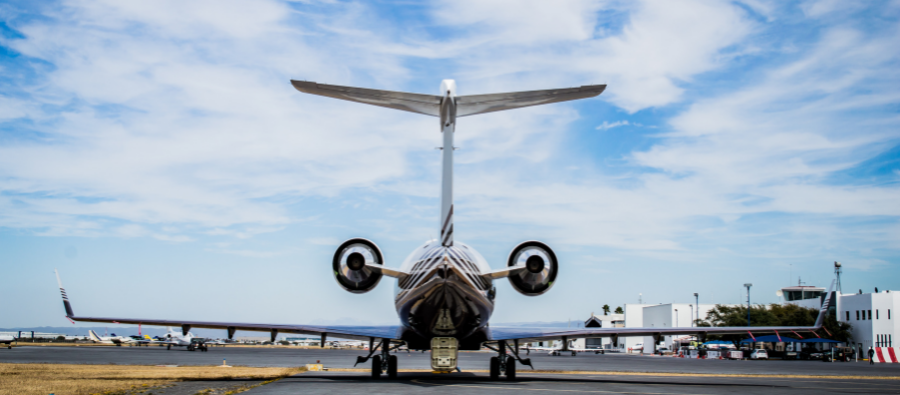 Blog
BizAv Resilience at its Best in 2021
Go back to main page
Another pandemic year is ending… and a lot has happened in business aviation. The Omicron variant of recent weeks has no doubt dampened operations with many countries banning passengers from certain areas and other countries shutting their borders once more, disrupting what was becoming an increasingly impressive recovery trajectory. However, BA has come a long way this year, here's a reminder.
Last January, we were discussing how best to support and expedite the distribution of COVID-19 vaccines worldwide with lockdowns, border closures, and quarantine periods creating huge challenges for operators and crew. The worldwide dip in passenger airline movements also meant that almost half of air cargo could be grounded so even more distribution challenges also presented themselves. BA was quick to take the accommodate this demand and many airlines also converted passenger aircraft to take cargo.
During the summer, the optimism and resilience of the global aviation industry in the face of challenges during the pandemic were rewarded. Figures gathered by WINGX in July showed that both business jet and commercial airline activity made massive strives last month. The data went on to demonstrate how business aviation activity exceeded expectations with business jet and turboprop activity up 43% on 2020 and rising 11% over the pre-pandemic volumes back in the summer of 2019. In August, international BA activity continued to exceed that of the same month in 2019 as some countries began welcoming tourists inside their borders. The first week and a half of the month saw over 90,000 missions globally, an 8% increase on 2019 and 30% increase on 2020. The strongest demand at this time was experienced in the European and U.S. markets, with them rising 12% and 16% respectively over 2019 levels.
By Autumn, we were seeing private terminals introduce new health and safety regulations and procuring state-of-the-art, AI-powered technology to ensure a safe and smooth in-flight experience for all travelers and better safety standards for passengers. The industry applied its innovative capabilities to tackle every aspect of the challenges of COVID. Another contributor to recovery and continuing demand for business jet travel is surely the great benefits of private flight: flexibility, agility, and security.
The recovery experienced in our industry has been impressive to all, but few would have anticipated the colorful year we have had. Everyone involved in the industry should be inspired and proud. Since all boats rise with the tide, we can all be hopeful as we exit 2021 that things will continue on an overall positive progression for the new year.
For more Executive Insight, visit UASBlog