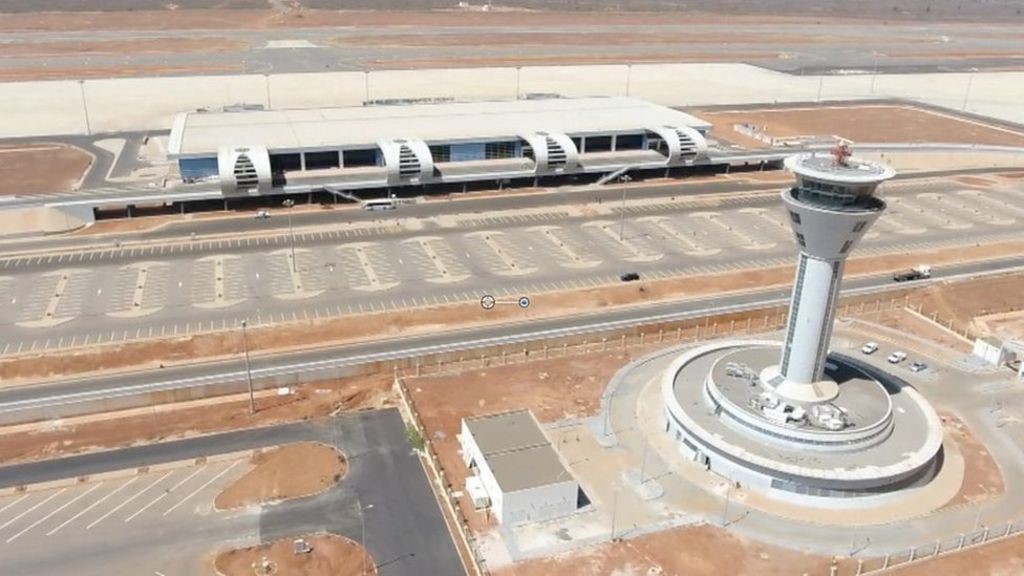 Blog
Blaise Diagne International Airport GOBD 
Go back to main page
Blaise Diagne International Airport GOBD: Set to officially open on December 7, Blaise Diagne International Airport will serve as the new airport for Dakar, taking over the majority of operations from Léopold Sédar Senghor International Airport.
| | | | | |
| --- | --- | --- | --- | --- |
| Location: | Diass   | | Country: | Senegal  |
| ICAO: | GOBD  | | IATA: | TBA |
| Elevation: | 295ft/90m | | Latitude/longitude: | |
| Timezone: | GMT+00 | | Mar Var: | 8° W (2015) 8.1' E |
| Traffic pattern altitude: | 3500ft | | Operating hours: | 24/7  |
| Fuel type: | Jet A1 | | Airport type: | AOE and Civil  |
| Tower frequency: | 118,8mhz | | Ground frequency: | 121,8mhz |
On the Ground
Languages spoken: French and English
Lead time for permit approval: 72 hours 
Overflight and landing permits: Required for both private and non-scheduled flights
Airport slots and PPR: Not required
Number of aircraft handled: 85
Types of aircraft handled: Up to A380
Terminal capacity: Up to 3 million passengers annually
Passenger facilities: Passenger bridge, airport bus, lounges, duty-free (planned for construction)
Equipment availability: Stairs, pushback, GPU, ASU, trolleys, carts, service vehicles
Maintainance and hangars: None as of yet
PCN: 80/F/A/W/T
Nearby cities: Thiès, Saly, M'Bour, Dakar
Alternative airports: GOSS, GOTT, GBYD
Important numbers: To be confirmed closer to opening time
Tourist Information 
Ground Transport available at Blaise Diagne International Airport GOBD:
Car rental available
A rail line is under construction
Accommodation:
The Rhino Resort Hotel and Spa
Obama Beach Hotel
Lamantin Beach Hotel
Weather:
Warm all year round, Dakar has a hot semi-arid climate with a short rainy season and a lengthy dry season. Temperatures from June to October average at about 30 °C (86.0 °F) with a general minimum of 24 °C (75 °F). From December to February maximum temperatures average at about 25°C (77°F) with an average minimum of 18 °C (64.4 °F).
Attractions:
Foret de Bandia in M'Bour
Somone Lagoon Reserve
Casino Terrou Saly
For assistance with your operation to Blaise Diagne International Airport GOBD, or another location in West Africa, contact UAS Nigeria.