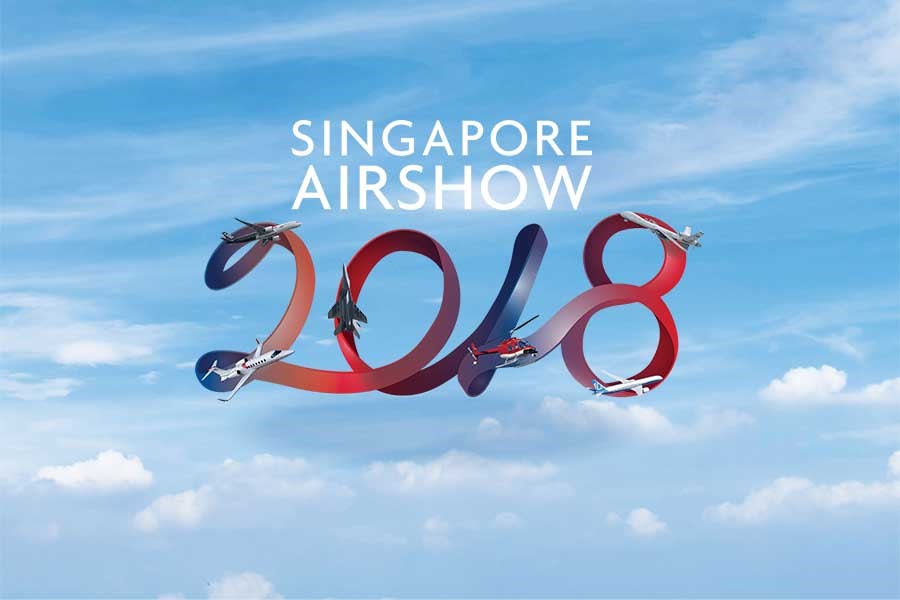 Blog
Changi Airport Restrictions Singapore Airshow 2018
Go back to main page
Changi Airport Restrictions Singapore Airshow 2018: Planning a flight operation to Singapore in February? Here are full details of the flying displays and restrictions at Changi Airport from Wednesday, January 31 to Sunday, February 11.
Changi Airport 
IATA Code: SIN
ICAO Code: WSSS
Latitude/ Longitude: 1.16°N / 103.59.21.57°E
Elevation: 22'
Magnetic variation: 0.26E
Runway: 4,000 m
Fuel types: Jet A-1
Operational Information
All operators of non-scheduled, commercial, and non-commercial flights must obtain slots from the Changi Slot Coordinator prior to operations
No landing permits required for private jets,  though notification is recommended
Landing permits are needed for non-scheduled commercial charters
The maximum parking time is 48 hours
The airport is well serviced with rail, car rental, taxi, and limousine hire
Flying Display Schedule and Airspace Closure
Rehearsals will begin on January 31 to February 5 for the airshow flying displays that will take place daily from February 6-11, according to the Civil Aviation Authority Singapore.
During the period January 31 to February 11 Singapore Changi Airport and the airspace around the airport will be closed to all non-participating aircraft.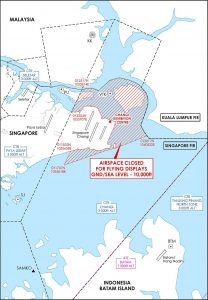 The airport will experience an increase in traffic shortly before and after each airport and airspace closure period. To avoid the possibility of flights being delayed until after the airport and airspace are re-opened, aircraft operators are advised to plan their flights to arrive or depart Singapore Changi Airport well before the closure times.
For the last 15 minutes prior to the closures of Singapore Changi Airport, priority will be given to arrivals to land on both runways. Similarly, for the first 15 minutes following the re-opening of Singapore Changi Airport, priority will be given to Changi arrivals to
land on both runways while departures will leave from Runway 02C/20C only.
Practices
Wednesday, 31 Jan 18 0230 – 0300 (UTC)
Thursday, 01 Feb 18 0230 – 0310
Friday, 02 Feb 18 0230 – 0320
Saturday, 03 Feb 18 0230 – 0320
Combined Rehearsal: Sunday, 04 Feb 18 0230 – 0330
Combined Rehearsal (back-up): Monday, 05 Feb 18 0230 – 0330
Flying Displays
Tuesday, 06 Feb 18 0430 – 0530
Wednesday, 07 Feb 18 0330 – 0430
Thursday, 08 Feb 18 0330 – 0430
Friday, 09 Feb 18 NIL
Saturday, 10 Feb 18 0330 – 0400 0630 – 0700
Sunday, 11 Feb 18 0330 – 0400 0630 – 0700
For more information on this event, visit https://www.singaporeairshow.com/ 
For support with your Flight Operations to Singapore, contact UAS' China Regional Office on china@uas.aero