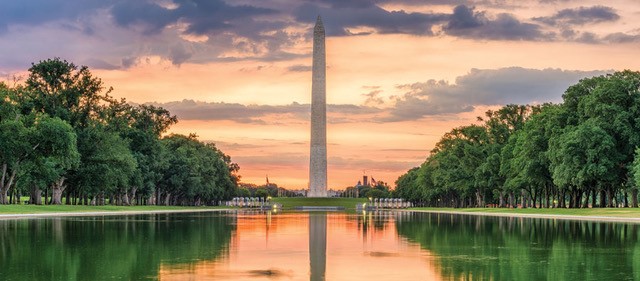 Blog
Business Aviation Global Sustainability Summit Washington
Go back to main page
Business Aviation Global Sustainability Summit Washington: Making sustainable aviation fuels (SAF) more widely available and popular is the aim of the NBAA's Business Aviation Global Sustainability Summit that will take place this March in Washington, D.C. Here are the ops details for Washington Dulles.
BA Global Sustainability Summit
Since recent developments of sustainable fuels to accelerate the aviation industry's goal of halving its carbon emissions by 2050. Although sustainable fuels have been in development and available in recent years, the majority of operators are still opting for traditional jet fuels. This is why leaders from the NBAA will meet counterparts from the General Aviation Manufacturers Association (GAMA) and other industry stakeholders to explore ways of promoting more widespread use of SAF.
Washington Dulles International
IATA: IAD
ICAO: KIAD
Coordinates: N38-56.8/W077-27.6
Elevation: 313 ft.
Magnetic Variation: 10W
Fuel: Jet, AVGAS
Time zone: GMT -5
Operational Information
No overflight or landing permits are required for private and non-scheduled commercial flights.
Aircraft with an MTOW of more than 100,309 lbs and/or registered to special interest countries (China, Cuba, Iran, North Korea, Russia, Sudan, & Syria) require TSA Waiver Authorization if flying domestic legs within the US. FAA Route Authorization for landing and overflying is required for aircraft registered in special interest countries.
TSA Waiver Authorization is not required for aircraft with MTOW of less than 100,309 lbs overflying the United States and departing to and arriving at portal countries (Canada, Mexico, Bahamas, Bermuda, British Virgin Islands, & Cayman Islands. Aircraft registered in these countries are also authorized to operate within the Territorial Airspace of the U.S. so long as all applicable regulations are met.
Non-scheduled commercial flights require US Department of Transportation license to operate flights in the USA.
Foreign operators wish to provide air transportation services must obtain two authorizations from the Department of Transportation:
Economic Authority from the Office of the Secretary of Transportation in the form of a certificate for interstate or foreign passenger and/or cargo authority
Safety Authority in the form of an Air Carrier Certificate and Operations Specifications from the Federal Aviation Administration (FAA)
Accommodation
Washington Dulles Airport Marriott
Sheraton Herndon Dulles East
The Westin Washington Dulles Airport
Hyatt Place Herndon/Dulles Airport-East
Comfort Inn and Suites Airport Dulles-Gateway
Hyatt House
Holiday Inn Washington-Dulles International
Hampton Inn and Suites Washington-Dulles
Transport
All major rental cars available at the airport
There are many limo services available at Dulles
Ride sharing apps Uber, Lyft and Via can be used
The Silver Line Bus service operates to the nearest Metro station
For support with your operations to Washington D.C., contact UAS Americas