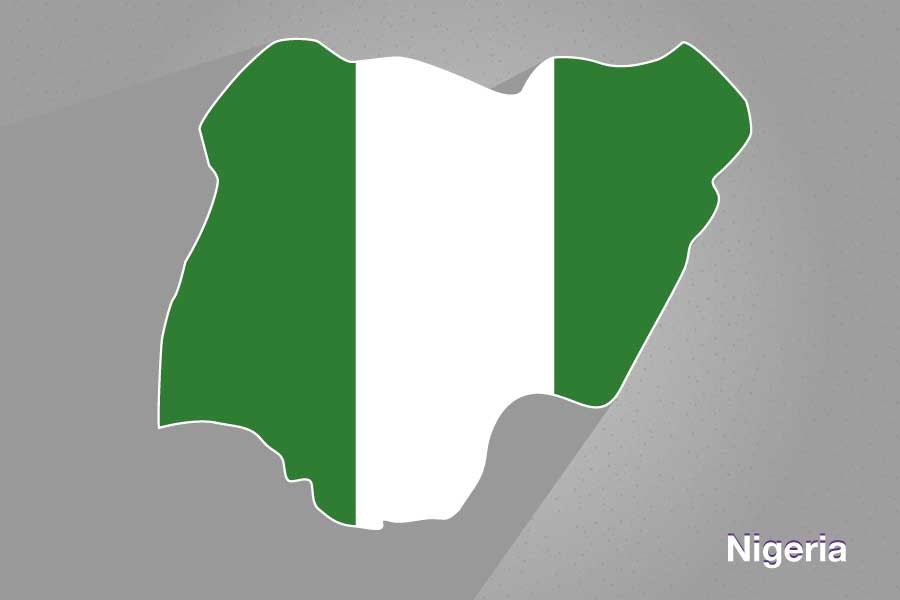 Blog
Business Aviation Operations to Nigeria- Part 1
Go back to main page
Business Aviation Operations to Nigeria– Part 1: A must-read for any operators planning a mission to Nigeria. UAS' best airport information and advice on permit approval, fuel, and ground handling. 
Airport Considerations
What are the airport operating hours in Nigeria?
All five AOEs in Nigeria (DNMM, DNAA, DNPO, DNKN, and DNEN) operate 24/7 except otherwise advised in NOTAMS for maintenance, safety and other reasons. Smaller airports and local airports (except a few like DNCA, DNUY) typically follow the sunrise and sunset pattern usually between 0600 – 1700Z.
What are the peak hours of commercial activity?
Peak hours are only applicable to commercial flights, particularly at DNMM and DNAA, and these are usually between 1900 – 2300z.  The peak traffic at these hours may occasionally result in fuelling delays for private flights.
What are the security arrangements for aircraft and crew?
Aircraft parked on aprons in Nigeria are generally secured by AVSEC. However, operators may also request additional aircraft security but armed guards are generally not allowed on the apron except for military, state, VVIP or any flights of high-security concern.
Ramp access is tightly controlled at all airports in Nigeria. Even crew in uniforms and valid IDs will still need assistance from the handling agent to be able to access the aircraft or the ramp.
How about parking availability?
Parking is an issue at the International Apron of DNMM during peak commercial flight operations and usually, private business aircraft are directed to a specific FBO on arrival to clear customs and park. However, depending on handling agent, alternative parking may be sought. At DNAA, parking may pose problems during big events or state functions, but rarely at other airports.
Permit Approval 
What lead-time is required for permits?
The average lead-time for obtaining permits is 72 hours provided all required documentation is complete and supplied on request. Sometimes, permits can be obtained within 24 hours provided all required documents are provided. Special permits like MEDEVAC can be processed in a shorter period. Incomplete documentation is the major cause of approval delays.
Note: Permits can only be processed with the Civil Aviation through registered agents of the CAA known in Nigeria as Agents of Foreign Airlines and Operators.
What documentation is required for processing of permits? 
Typically, the documents required to obtain permits for Nigeria will be Certificate of Registration of the Aircraft, Certificate of Airworthiness, Noise Certificate, and Certificate of Insurance valid for Nigerian territory. The NCAA may request additional documents as it deemed fit depending on the circumstances of the flight.
Generally, permits are valid for 48hrs +/- (unless otherwise stated) and will normally indicate the airports and routings for which the permit was approved. Any re-routing or extensions must be requested.
Note: When operating business or private aircraft into Nigeria, be sure to stay in contact with your handler all the way. No additional PPR is required other than the landing permission issued by the Nigerian Civil Aviation Authority and the National Airspace Management Agency (NAMA), except when travelling to military airports or airports that may be restricted for security reasons such as DNMA.
Fuel Availability
Fuel supply could be very erratic at most Nigerian Airports for reasons of internal logistics. It is always advisable to check availability and make firm arrangements with the supplier or through your agent before departure to Nigeria.
What are the pricing and payment options?
Generally, suppliers will accept some cards such as UVAIR and TOTAL cards but prior confirmation must be sought, but do not rely on this alone. Fuel arranged through contracts etc. must be backed up with fuel release. Ensure and reconfirm that the into-plane supplier has a copy of the release.
What fuel and supply are available?
Jet A1 is widely available, but AVGAS may have to be pre-ordered. Most fuel deliveries in Nigeria are done using bowsers but there are functional hydrants at DNMM and DNKN.
Ground Handling 
Early planning and advance prior notices will help a lot to remove any potential bottlenecks and speed up arrival and departure processes. It is recommended to send all information relating to your flight such as passenger details, crew details, and ETA prior to arrival. Copies of updated passenger manifest and GENDEC will be very useful tools to expedite your arrival/departure processes.
What's the equipment availability?
Generally, all handling equipment required to handle the smallest aircraft up to the largest aircraft can be found at all the major airports. Specialized equipment like Ambulifts, tow-bars tugs, GPUs, air start units are also readily available.
Visit the UAS Blog for more tips on business operations to African countries. We'll publish Business Aviation Operations to Nigeria – Part 2  later this week.