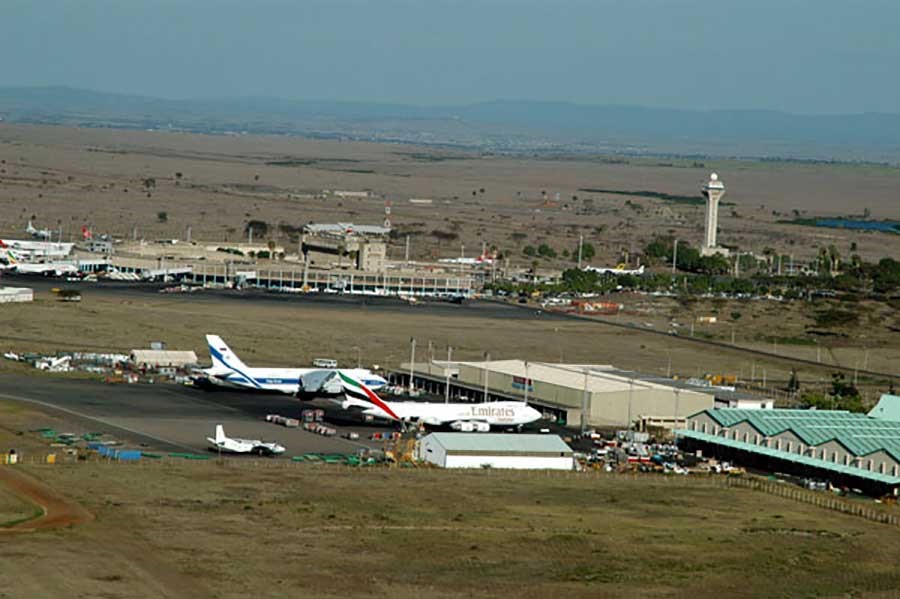 Blog
Business Aircraft Operations to Kenya
Go back to main page
Business Aircraft Operations to Kenya: Here is the latest information on business operations to Kenya for private aircraft.
Known for its scenic beauty and regal wildlife, the bustling East African commercial center of Kenya lies on the eastern coastline of the continent and covers an area of 600,000 square kilometers. In 2015, Kenya had a GDP of $69.977 making it the world's 72nd largest economy. This also makes it the largest economy in the East African region and it is projected to grow at the rate of 6% over the next two years. The economy is driven mainly by tourism, agriculture, and manufacturing. The country's current population is about 40 million spread mainly around the central and western parts of the country. Agriculture is the dominant occupation of approximately 80% of the working people with the rest involved in the industrial and services sectors.
Kenya boasts some of the best tourist attractions in the world with warm sunny beaches along the coast, renowned game parks, and national reserves. The capital city of Nairobi is the only city in the world with a national park within its borders. It is not a surprise for visitors to see giraffes and zebra grazing gracefully right next to the airport upon arrival at Jomo Kenyatta International.
Airports in Kenya
Business Aircraft Operations to Kenya are generally served by four international airports, Jomo Kenyatta International (HKJK), Moi International (HKMO), Eldoret International (HKEL) and Kisumu International (HKKI) all of which have the capability of receiving all types of aircraft.
HKJK is the largest and the full runway at HKJK was reopened on 1st March 2016 after upgrade works. All of the international airports are operational 24-hours.
Airport slots at HKJK are required for all scheduled flights and must be applied for 48 hours prior to operation. Non-scheduled flights need to clearly indicate any possible deviation from their schedule while applying for permits or a slot can be denied.
Kenya's busiest airport is Nairobi Wilson (HKNW) and its operating times are 0300 – 1700Z.
Landing and Overflight Permits
Permits are needed for both landing and overflying, regardless of the type of flight. Application is through a Kenya Civil Aviation Authority (KCAA) website where all required documentation is also submitted. They are processed during working hours, Monday – Friday, 0500-1300 UTC. The office is closed on weekends and public holidays.
Emergency and Air ambulance flights are normally processed as quickly as possible.
Official permit request lead time is 72 hours' but they can be processed on shorter notice so long as all required information and documentation are submitted. The following documents required for processing of permits:
The following documents required for processing of permits:
COA
AOC
COR
COI
Captain's License
Cargo / Pax manifest
In addition, it is required that the type of aircraft, Maximum Takeoff Weight (MTOW) and the full schedule is also provided.
Please note:
Worldwide insurance policies must indicate operator name, tail number, and a date of expiry
When the airworthiness certificate does not include an expiry date, the latest maintenance log/ certificate or a release to service is required
The flight type must be specified on all permit applications
If the aircraft is coming in for maintenance, information and contact details regarding the maintenance facility must be provided
All required information and documentation must be submitted with the original online request as the online system does not allow a permit application with missing information to be processed
The system retains operator information, but all other documentation must be resubmitted with each request that is made
In the event of an emergency, and over the course of the weekend, permits can be issued by the briefing office
Visas
Visitors to Kenya who require visas have been able to apply online. Here are the keynotes to remember about the e-visa:
Approval in 48 hours
Visa must be printed and shown at the Immigration counter on arrival
The online application is in English only, a multilingual website is currently being developed
Manual visas are also available on arrival until the electronic system is fully functional
Online visa payment is accepted from debit or prepayment cards only
Please note:
A valid "East African Tourist Visa" issued by Rwanda or Uganda is accepted in Kenya provided the visitor first entered the country that issued the visa. The visa is valid for 90 days with multiple entries or re-entries. Visitors with damaged passports or passport replacing documents will be refused entry.
See www.evisa.go.ke
Health Information
Vaccination against Yellow Fever over nine months of age is required for entry into Kenya for all passenger. The vaccine has an incubation period of 10 days and hence the yellow fever certificate must be valid for 10 days prior to arrival or the passenger will be quarantined. Yellow fever vaccination is currently valid for 10 years but from June 2016, it will have lifetime validity.
Passenger Tax
Passenger tax for Kenya is collected through air tickets throughout the world and cash payments are not accepted at airports.
Crew Entry and Exit
Crews in uniform and on the General Declaration (GENDEC) have no entry restrictions in Kenya. However, when traveling as civilians on scheduled carriers, they will be treated like normal passengers and will follow regulations applicable to normal passengers.
Yellow fever vaccination certificate is required for all crew. Crew entry onto airside to inspect aircraft while in parking must be in uniform and must hold valid crew badges.
Additional Information
All requirements for Kenyan permits, airport slots, immigration and health requirements are available from the Kenyan Aeronautical Information Publication (AIP) which is available online for a subscription fee.
For more information or assistance with Business Aircraft Operations to Kenya, please contact UAS Kenya regional office on nbo@uas.aero