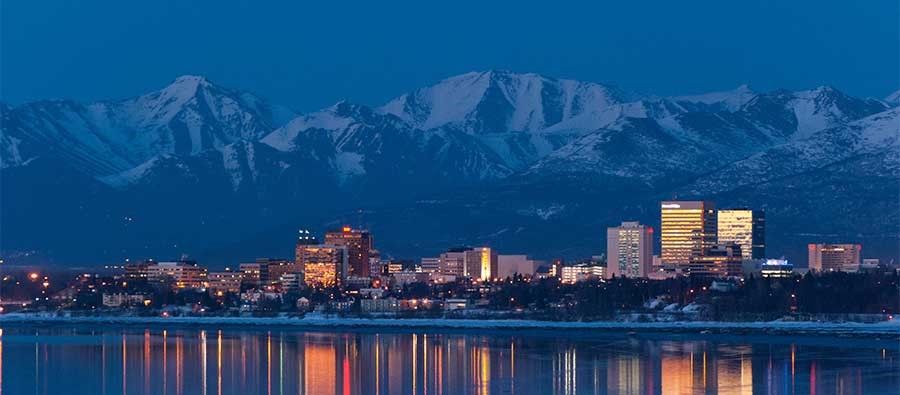 Blog
Cargo Operations and Layovers at Anchorage Airport
Go back to main page
Cargo Operations and Layovers at Anchorage Airport:  Operators are facing multiple challenges to get their missions off the ground during the current crisis with tight restrictions and differing criteria from country to country and airport to airport that can change daily. Here is a guide to help you meet the criteria and avoid delays at Ted Stevens Anchorage International Airport (PANC) in Alaska.
Medical Cargo at PANC  
All international medical cargo landing or transiting via Part 91 or Part 135 carrier must be included on an airway bill and be submitted to the United States Customs and Border Protection Automated Commercial Environment (ACE).
Airway bills must be created by the company transporting the cargo and include the following:
Name of the Captain
Name of the hospital/ medical professional, or organization receiving the cargo
A detailed description of the cargo
Details of the quantity – items per package, number of packages
Cargo for humanitarian efforts is exempt of duty charges. For a duty exemption to be approved, the cargo recipient must be a registered charitable organization. The importer must prove the recipient of the cargo is a charity so an official letter should be prepared from the organization to include the following:
The information included on the airway bill
A statement that the cargo will be accepted as donated and used by the organization itself
A request for a duty exemption
The charity's Internal Revenue Service (IRS) number
The aircraft tail number with routing to demonstrate the cargo will remain in the US
 Layovers at PANC
All international and out-of-state passengers and crew who wish to remain in Alaska overnight must adhere to the following:
Travel together as a group in transportation provided
Not use public transport
Minimize contact with ground crew and comply with social distancing
Self-isolate in their accommodation for the duration of their stay up to 14 days
Monitor their health and avoid public spaces
No visitors accept in medical emergencies
Failure to comply with these conditions can result in fines up to $25,000 USD.
Restricted Entry
Crew may enter the US with B1 visa, even if they have been in a restricted area within the 14 days leading up to entry if the purpose of the operation is to ferry the aircraft with no passengers.
Please note that B1 visa holders traveling for personal reasons, as passengers, or traveling for training who have been present in a restricted area within 14 days prior to entry, will only be granted entry into one of the thirteen designated US airports subject to health screening and quarantine.
The US has recently expanded travel restrictions to include additional countries and regulations are subject to further change so it's advisable to check the restrictions prior to operations.
For a guide to the US B1 visa, click here. 
For support with your flight operations to Alaska, contact UAS Americas