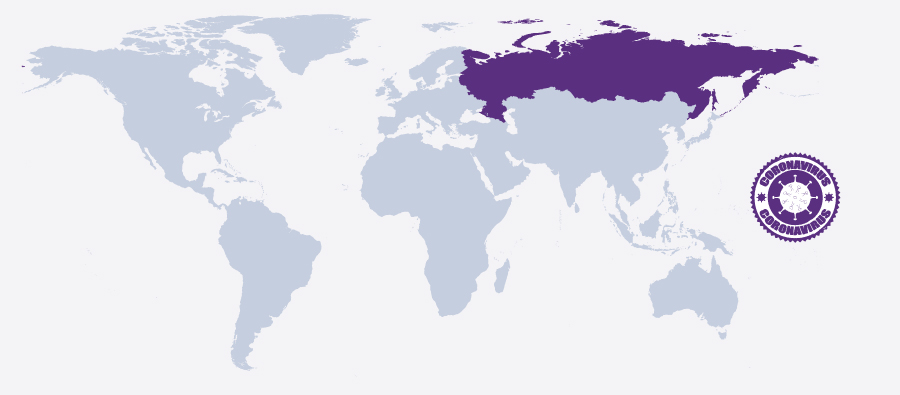 Blog
Coronavirus Travel Restrictions in Russia & CIS
Go back to main page
Coronavirus Travel Restrictions in Russia & CIS:  Here are the travel restrictions for Russia and the CIS countries.
Armenia
Restrictions are imposed on entry for foreign nationals traveling from coronavirus outbreak high-risk countries or visiting them 14 days prior to travel. As of March 22 the list of such countries includes: US, Australia, EU member states, Switzerland, Norway, Turkey, China, Iran, South Korea, Israel, Japan, UK, Canada, Russia, and Georgia.
All permits are considered on a case by case basis.
Azerbaijan
Only nationals, residents, those with work permits, or those with special government permission may enter
A completed Public Health Passenger Locator Form must be presented on arrival
Passengers will be tested for COVID-19 and placed in quarantine for 14 days
The issuance of e-visas and visa on arrival has been suspended
Kazakhstan
Passengers are not allowed to enter or exit since March 16 with certain exemptions; residents, foreigners departing the country, diplomatic employees and their family members, personnel of foreign cross-border facilities, and crew.
All pilots arriving in Kazakhstan are subject to thermal screening and will be under medical monitoring (daily call-in examination) only.
All other crew are subject to immediate quarantine at assigned medical facilities for 2 days and further isolation for 12 days or the whole period of their stay.
Authorities may allow short technical stops only, with no overnight parking or crew changes and even may ask to keep aircraft doors closed.
Kyrgyzstan
All flights are suspended.
Moldova
Only national and residents are allowed to enter.
Russia
All foreigners are forbidden to enter with the following exemptions:
Crew (of all nationalities)
Appointed workers of diplomatic representatives and foreign consulates
International organizations and representatives
Official representatives of foreign countries in Russia
Immediate family members of official delegations members
Holders of official, diplomatic visas, emergency visas issued due to death of close relative
Russian residents
All non-scheduled flights to Russia are under consideration of the Foreign Ministry.
All non-scheduled flights from Russia are forbidden except transportation foreign citizens to foreign countries.
Cargo, postal, medical, humanitarian, ferry maintenance, transit flights with a technical landings for refueling (crew swap) – are not restricted.
All permit applications are subject to case-to-case consideration.
Tajikistan
All flights are prohibited.
Turkmenistan
Borders are closed.
Uzbekistan
Flights have been suspended.
While the Information is considered to be true and correct at the date of publication, changes in circumstances after the time of publication may impact on the accuracy of the Information. The Information may change without notice and UAS is not in any way liable for the accuracy of any information printed and stored or in any way interpreted and used by a user.
For support with your flight operations, contact UAS 
Next, we'll look at travel restrictions for Africa.