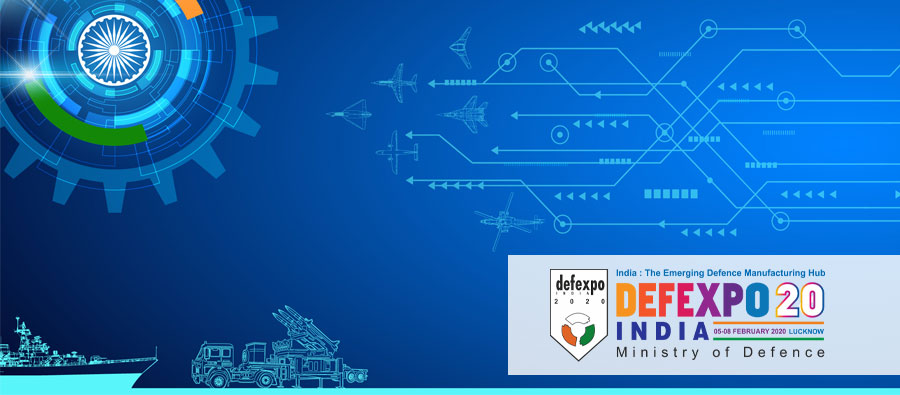 Blog
DefExpo India 2020 Lucknow
Go back to main page
DefExpo India 2020 Lucknow: DefExpo India 2020 gets underway from February 5-9 in Lucknow, in the northern Indian state of Uttar Pradesh, also known as 'The Heartland of India'. This is the blog for anyone with questions about how to get Indian permits and how to access Chaudhary Charan Singh Airport.
DefExpo India 2020
The biennial event will cover the complete spectrum of India's aerospace, defense, and security interests. Over 700 exhibitors are expected at this year's event, with almost 200 coming from outside the country to gain some valuable ground level intelligence and insight on this dynamic and exciting market. It is Uttar Pradesh's first time to host DefExpo. For more information, click here.
Indian Permits
Overflight and landing permits are required for both private flights and charter (non-scheduled commercial) flights. The lead time is seven business days for landing permits and three business days for overflight permits. Short notice permit requests are seldom possible, and, for landing permits, a local sponsor is required.
The following information is required:
Full schedule
Operator
Aircraft information
Personal numbers and visas of all passengers
The maximum length of stay for a non-Indian-registered aircraft is 15 days; however, special permission can be obtained for extended stays. Flights are not permitted to pick-up passengers or cargo at any place in India for disembarkation at any other place in India for the purpose of hire and reward.
Additional information concerning DefExpo
If a civil aircraft is to carry out a flight for military purposes and with a military call sign, both YA clearance as well as AOR clearance is required. The application in such a case will have to be made both to the Ministry of Defense and DGCA through the Ministry of External Affairs.
There are two International Airports in the Uttar Pradesh, Chaudhary Charan Singh International Airport (VILK) in Lucknow and Lal Bahadur Shastri International Airport (VEBN). Since DefExpo takes place in Lucknow, let's consider this airport for business aviators.
Chaudhary Charan Singh Airport (Lucknow Airport)
ICAO: VILK
IATA: LKO
Coordinates: 264543N 0805300E
Elevation: 405 FT / 41.0 DEG C
Magnetic variation: 0.25 DEG E (2010) /0.017 DEG E
Opening hours:24H
Location: 11km from the city
Time zone: GMT +5.30 hours
Operational Information
Slots are required
CIQ is available
Ground handling is available
Fire rescue category 7
Aircraft parking is available but there are no hangars
Jet A1 fuel is available
ATC Restrictions: 180-degree turn on apron/taxiways/taxi lane is prohibited by ATC
In-flight catering is available through nearby hotels
Transport
Public buses are available at the airport
Taxis and Ubers are widely available, it's about a 30-minute drive to the city. It's best to prepay for taxis at the designated counter to avoid surcharges. A taxi into town should cost around 240 Indian Rupees
The airport metro can have you in the city in about 20 minutes
UAS can arrange for private pick-ups at the airport
Accommodation
Lemon Tree Hotel
The Piccadilly
Hotel Crossroad
OYO Hotel
Spot On Hotel
For support with your operations to Lucknow, contact UAS